Finally made it to Paragon last Saturday for a late lunch. We have tried to dine here a couple of times in the past and the pretty long waiting line had played spoilsport on all occasions.
This time we were plain lucky and the waiting time was 15 minutes at best. We selected the dishes while we were waiting as it was already 3pm and the kids were downright glaring at us for making them wait. We were seated after 20 minutes and within 5 minutes the food was on the table. Ordered a lemon pepper grilles chicken as starter and chicken fried rice, chilly chicken, kerala paratha, chicken varattiyathu and finally a chicken biryani all for myself as the main course. Each and every dish was top notch in terms of taste, flavor and quantity. A special mention to the Kerala paratha, flaky, soft and the best I have had in a long long time. The famous Paragon biryani, what sets this apart is that they use country chicken which brings a whole new dimension to this one. Served along with date pickle, coconut chutney, pappadom and salad, I refused to share this biryani with anyone! That good! And finally the chicken varattiyathu, again the best I have had in ages!
The service was friendly and courteous. And the bill for all of the above came to just INR1430.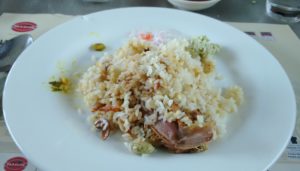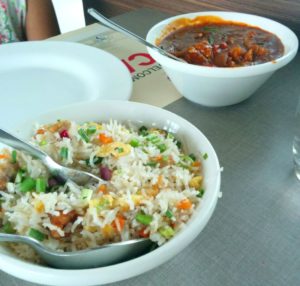 And the best part was the pindrop silence on our table when we were eating. Sorry, no time to talk, the food is that good. We were reminded of the quote in Spiderman by Uncle Ben, "with great power comes great responsibility". Its definitely no mean feat to maintain consistency and quality for so many years. These people definitely know the responsibility that comes with this iconic brand!
Paragon
Address: Lulu Mall, Edappally, Kochi
Cuisine: Kerala, South India, North Indian, Chinese
Tel: 0484 – 4011000