Bloomsbury's Artisan Bakery is easily the best artisan bakery I have been to in ages.
The huge variety of pastries and bakes just intimidates you no end. We tried a slice of their chocolate gold cake and a baked cheese cake. The chocolate cake was a bit too hard and heavy for my liking. If only the person serving the cake had microwaved the same for couple of seconds, it would surely have been heavenly.
But the cheesecake, oh boy…easily the best I have had till date. The texture and the taste, everything was spot on!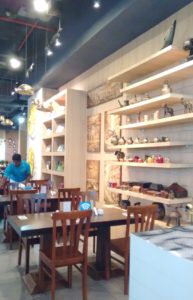 We also ordered an assorted pastry box for my niece and each and everyone of them were "yummy" was her feedback the next day. The bill came to INR750 for 6 large slices, pretty economical in my opinion. Apart from the pastries, they also have a pretty good regular continental menu.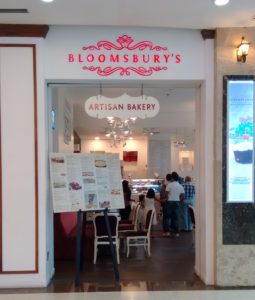 Bloomsbury's Artisan Bakery
Tel: 0484 4059034
Address: Level 2, LuLu Mall, NH-17, Entrance Road, Edapally Junction, Edappally, Kochi
Cuisine: Café, Bakery