New Yorker had been on my list from the time this place opened in Wallace Garden. Finally made it for lunch last Sunday and we had quite a mixed experience.
We had made reservations ahead, but were informed they never received anything  of the sort when we headed in at 2pm. We were given a table after about 10 minutes. Once settled in, we ordered for a half and half as starter, a veg and cheese quesadilla and an Italian sizzler along with 2 butter nans and  paneer butter masala. The half and half consisted of corn cheese balls and onion rings. While the onion rings were cold and soft, the corn cheese balls were ok, but the children definitely didn't like them.
Coming to the main course, while ordering, my husband had enquired whether the quesadilla would be sufficient  for him and upon an affirmative response, he decided to opt for them. I ordered the sizzler and the kids wanted nans. However, when the dishes were served, it was quite clear that the quesadilla would not suffice. By this time my husband was quite hungry and seeing the sizzler, ordered for the same. The server took the order quickly and the same was served almost immediately too. Everything was good, especially the sizzler with its herbed rice and pasta. But we ended up wasting almost half a portion of a sizzler.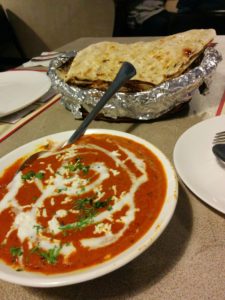 Now why did I say the experience was mixed? Firstly the starter and the cheese balls in the sizzler were no different. But the biggest issue was the server not recommending a different dish instead of quesadilla in the first place. We don't know how the portions are going to be and that's why we ask for suggestions. And we do expect sensible recommendations in return. They could have at least suggested a different dish when we ordered the second sizzler. If not an entirely different dish, at least a different sizzler? In my opinion, this is what sets apart a great restaurant from a good one. The knowledge and the training of their staff! The final bill came to INR1955.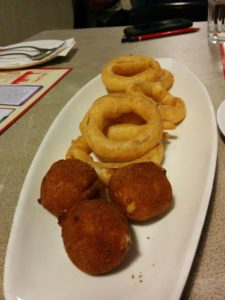 New Yorker
Address: 21, 1st floor, Wallace Garden 3rd Street, Thousand Lights West, Chennai
Tel: 044 4206 8989
Cuisine: American, Italian, North Indian