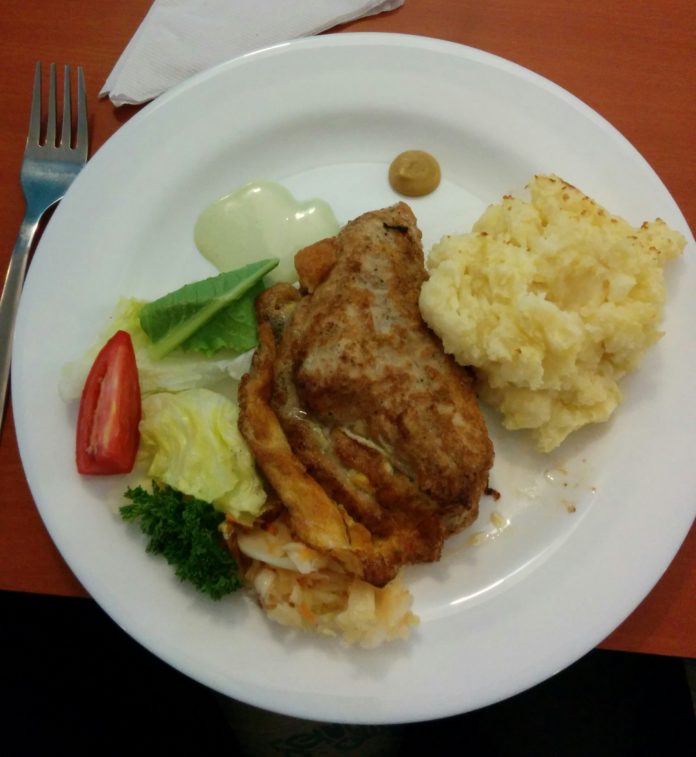 From the time Winter Palace opened its doors to the public, I was in two minds, the foodie in me wanted to experiment, but the mother in me didn't want to experiment a new cuisine on my kids. My husband on the other hand definitely wanted to give it a try since he was used to Russian food in his childhood courtesy his Russian friends at HAL, Lucknow. A chance discussion on this subject with my daughter's friend's mother put all my apprehensions to rest. Her children love the food here and they are regulars!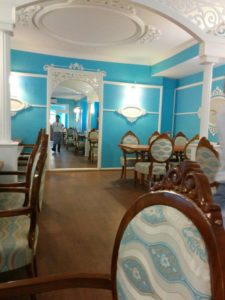 And we finally visited this place for a lazy Sunday lunch couple of weeks back. Now, the only dishes I am familiar in Russian cuisine (names at least 🙂 ) are Stroganoff and A La Kiev 🙂 Thankfully the staff were really helpful and explained the dishes we wanted to try  in detail. We ordered a potato dish as starter and a Chicken Plov for the children, a chicken a la kiev and a chicken steak a la dacha for ourselves. The chicken plov as explained by the staff was perfect for kids due to its lack of spiciness. The accompanying sauce did remind us of our kottayam fish curry back home, again exactly how the senior staff explained it 🙂 Hubby liked his dish very much, especially the "crispy yet juicy inside" chicken and the mashed potato. Now, I am no expert to comment whether this is authentic Russian food or not, so would just like to put forth that we liked what we ate here.
Coming to dessert, we usually never order dessert, the family being quite clear about where their loyalties lie 🙂 But both myself and my husband definitely wanted to try their Blini and oh boy! I would definitely be ordering this one again on my next visit and as for my husband, he couldn't help being nostalgic about all those desserts and snacks he had tried at his friend's home's as a child.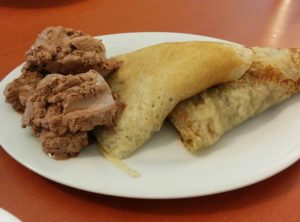 Now on to service, it is attentive and courteous without being too intrusive. And the blue and white decor elevates your dining experience to a whole new level altogether. And the best part of all this is the pricing. The menu pricing includes all the taxes, so you end up paying what you see on the menu. No hidden surprises and last minute heartburn here!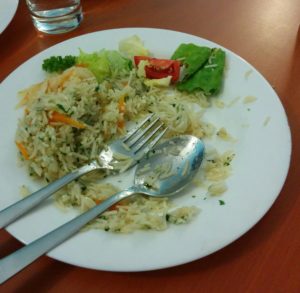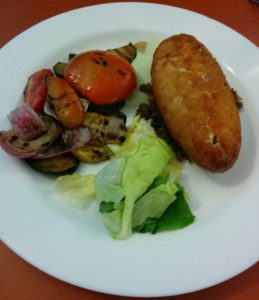 Winter Palace
Address: Russian Cultural Centre, 74, Kasturi Ranga Road, Alwarpet, Chennai
Tel: 044 30205663
Cuisine: Russian