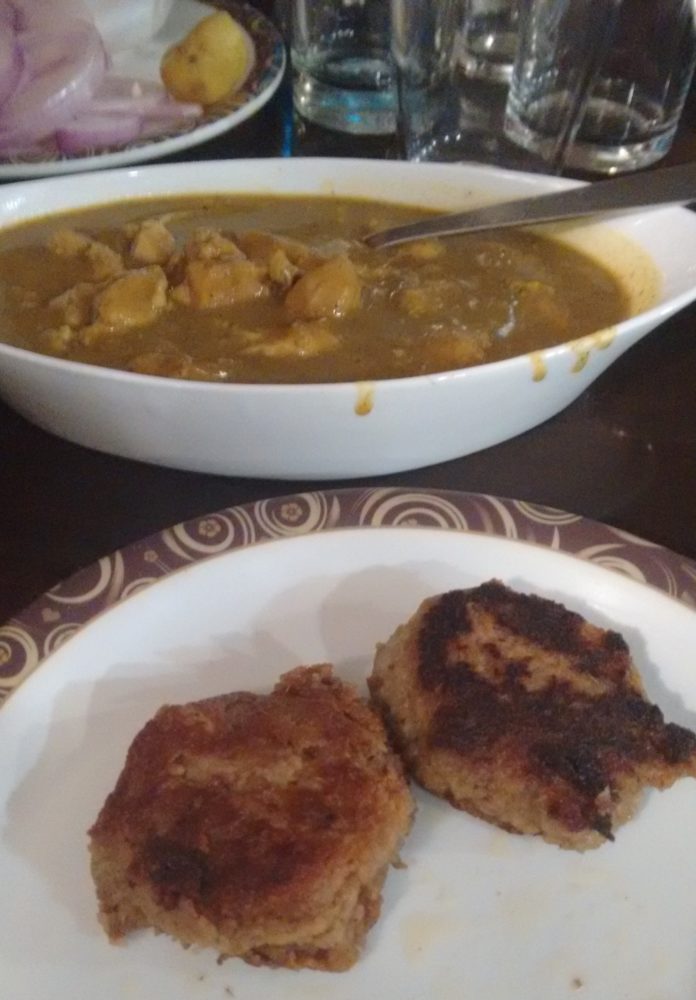 Tunday kabab or Gelawati is synonymous with Lucknow and Awadhi cuisine. The famous Gelawati Kebab incorporates 160 odd spices. And as per my husband who grew up in Lucknow and is a big fan of the same, the kebabs just melt in your mouth.
So when we were in Bangalore couple of weeks, the first thing I wanted to try were these kebabs. Bangalore has two outlets of the same, one in Indira Nagar and the other in Koramangala. According to my husband's colleagues, the one in Indira Nagar is the better one. And here we were.
The place is pretty small and the seating in the alleyway is dimly lit. However, you get to see the staff at work making the rotis. The menu is quite limited and there isn't much of an ambience. I was a bit taken aback at all this yet we went ahead and ordered. For three adults and two children, we ordered rumali rotis, gelawati kebabs, chicken biryani, roasted barbeque chicken and chicken boti kebab. The service is also quite slow and you actually tend to wonder whether you made the right decision by coming here.
And then the food arrived! And we in love! The gelawati kebabs literally melt in your mouth, the meat is that tender. The flavor is subtle yet so addictive that we ended up ordering three plates! The chicken boti kebab, suggested by the staff was a semi gravy sort of Mughlai preparation and paired well with the uber soft rumali rotis. The Lucknowi style chicken biryani was mildly flavoured and struck all the right chords. The roasted barbeque chicken was nice too. However, the gelawati kebabs were definitely the stars. We were too stuffed by this time and opted not to have any dessert.
The total bill came to just 1000rs or so. Quite nominal for the amount of food we ate and the locality the restaurant was at. Overall, Tunday Kababi is a place to have some seriously good Mughlai food. If you are looking for a fine dining sort of ambience, please don't even think of going here. On the other hand, if good food is what you are after, then this is definitely the place.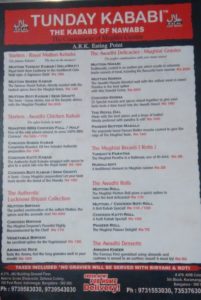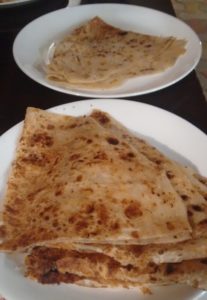 Tunday  Kababi
Cuisine: Mughlai
Address: 275, Opposite E-Zone, 100 Feet Road, Indiranagar, Bangalore
Tel: 9739583030