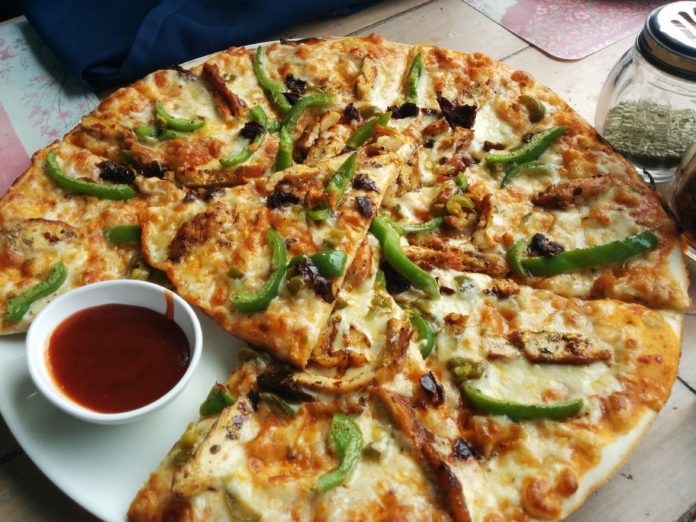 Hola, a pleasant little restaurant in Besant Nagar with a lovely view of the beach! We were here for a hurried lunch couple of weeks back and loved the place.
Hola has two types of seating, a regular indoor seating with a quirky décor and a rooftop one with a view. As we were here for lunch, we were seated indoors and we still had a nice view of the beach from where we were seated.
Though the place is known as a Mexican restaurant, the menu is a mish mash of Mexican, Italian and Continental. We opted for a Mexican grill chicken sizzler and a Mexican spicy supreme pizza with a less amount of spice. Both were delicious and polished off in no time at all. Service was excellent too. As the children had already had some snacks before coming to Hola, we ordered these two dishes only. The total bill came to 1200rs or so.
All in all, Hola is a nice little find in Besant Nagar with a view for some catching up with friends and family. The good food and the service makes us want to try this place again in the near future for a dinner outing at their rooftop space. The only grouse, if at all any is that they need to take better care of their restroom.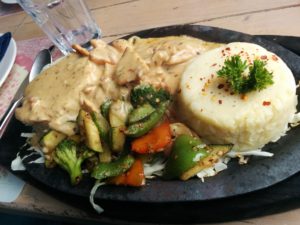 Hola
Address: 6/1, 2nd Floor, Maalgaadi Building, 4th Main Road, Besant Nagar
Phone: 044 39570460
Cuisine: Mexican, Italian