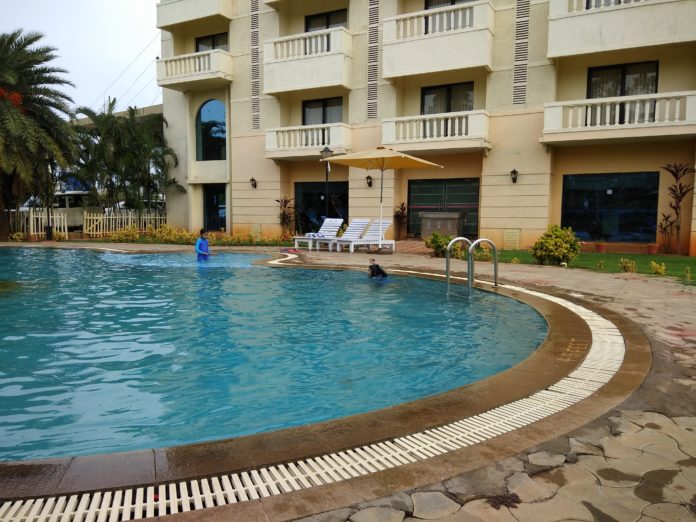 MGM Velankanni Residency is located about 1km away from the Shrine Basilica on Nagapattinam main road. We were at Velankanni last weekend to offer prayers at the shrine and had a pleasant stay here.
The hotel is located on the Nagapattinam main road and thus is away from all the hustle and bustle near the shrine. MGM offers three types of air conditioned rooms(deluxe, grandeur and cottage), swimming pool, a multi cuisine restaurant and banquet hall.
As we were travelling with my mother, we opted for a duplex cottage while making our reservations couple of weeks before. The check-in process was a breeze and we were settled in our cottage in no time. The cottage consisted of a spacious living cum bedroom, dressing room and bath on the ground floor and two bedrooms and a separate bath on the first floor. The living cum bedroom had twin beds, a dining table, comfortable sofa set and a refrigerator along with coffee/tea maker. While one bedroom on the first floor had a double bed, the other one again had twin beds. The children were super excited with the prospect of getting individual beds for themselves! The cottage is meant to comfortably accommodate a family of 7 and for us, a family of 5 it was quite spacious.
The swimming pool is well maintained and the children had a good time on both the days we were here. Some of the cottages do have a slightly run down look and we brought this to the notice of the staff at the front desk while checking out.
The breakfast buffet was included in the deal and was pretty decent with eggs and to order. The continental section also included breads, muffins, pancakes and cornflakes along with fresh juice while the South Indian section had idly, vada, dosa, pongal and the like. We tried their room service a number of times to order tea and onion bajjis and even dinner for mom and the children. And every dish we tried was a winner in terms of quality, quantity and pricing.
The hotel also houses a multi cuisine restaurant called Lotus and the food served here is absolutely delish. We have dined here during our past visits to the shrine and the quality has always remained consistent. And the price is quite economical considering the quality and quantity of food served. Service is great too, both at the restaurant and otherwise.
MGM Velankanni Residency is easily the best option if you are looking for a quiet place in this pilgrim town!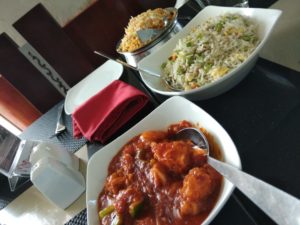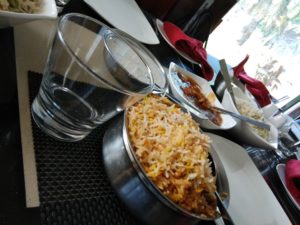 MGM Velankanni Residency
Address: 64, F2, Nagapattinam Main Road, Velankanni Arch, Velankanni
Phone: 09790309555