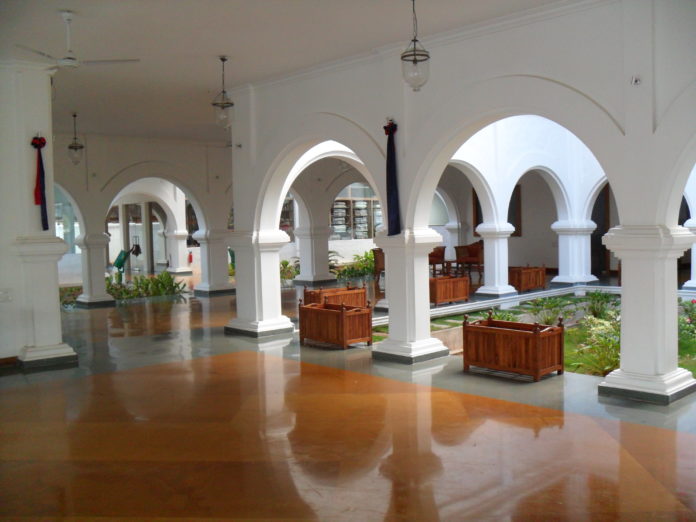 A premium leisure resort, Le Pondy is located about 8kms away from White Town in Pondicherry. We stayed here way back in 2011 when the resort was brand new!
Owned by Joy Resorts and Hotels, Le Pondy is situated at an estuary between Chunnambar river and the Bay of Bengal. The resort offers 70 rooms spread over 14 acres with either lake facing or sea facing views. A bunch of luxury pool villas and presidential pool villas are also on offer.
We stayed in a lake view room and the contemporary wooden interior complemented the overall theme of the property nicely. During our stay, the resort was still working on adding extra facilities.  At present they have a games room, library, fitness center and outdoor games apart from the over sized swimming pool. In addition to these, the resort also has a conference center and an ayurvedic center. Though they don't have a fully private beach per se, they do have access to the beach and it is clean and secluded for the most part.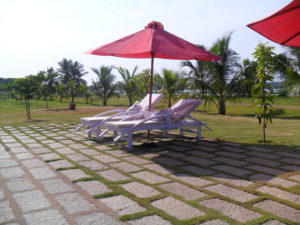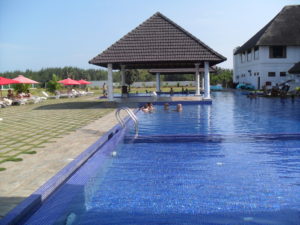 The dining options at Le Pondy range from a multi cuisine restaurant to a poolside bar and a coffee shop. The restaurant is located right next to the pool and the setting is absolutely divine, especially in the evenings. The swimming pool is prettily lighted at night and the lovely salty sea breeze along with that distant yet lovely view of the sea gives the dining space a charm of its own. However, with respect to the food, I would just say it was average at best. And the crows near the pool were a bit of a bother if you decided to sit by and have your meal by the pool. However, you do have to keep in mind that we stayed here ages back. Hope things have improved now!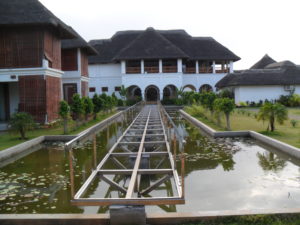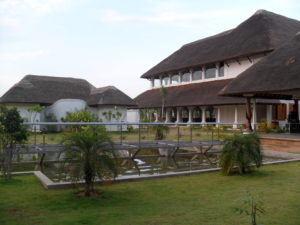 Coming to the service, the staff were quite pleasant and helpful. Also, the location of the resort is an added plus as it is only about half an hour away from the Promenade. You can explore the city for a couple of hours during the day without much of a hassle from Le Pondy. However, if you don't have a private car at your disposal, commute to the city might prove to be a bit of a headache.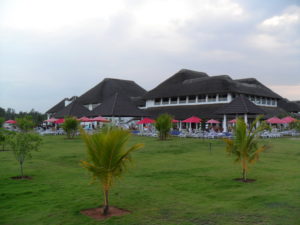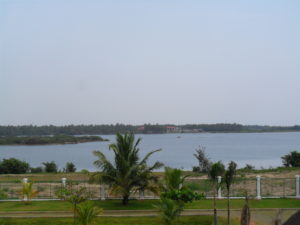 Overall, our children loved the property. They had a whale of a time in the children's pool and also at the beach making sand castles! If you ask me, the food could definitely have been better. And they do need to work on adding more green cover!
Address: No.3, Lake View Road, Pudukuppam, Pondicherry  605007
Phone: +91 413 3040800