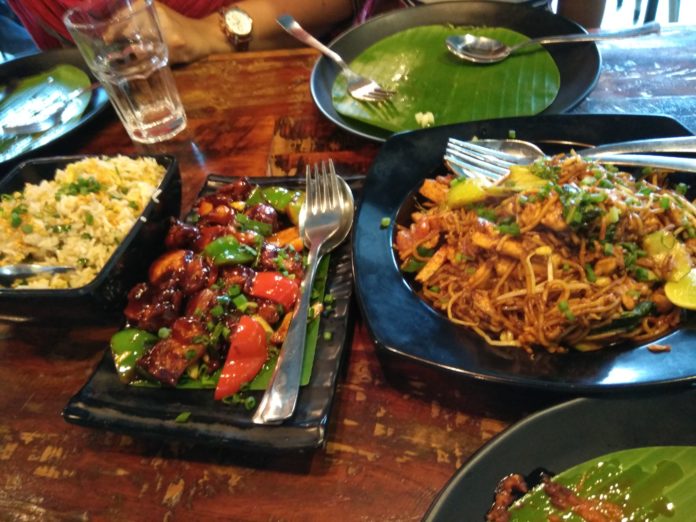 Nasi and Mee, a place that has been on my list from the time they opened in Khader Nawaz Khan Road. And we finally made it here for lunch on a lazy Sunday couple of weeks back.
The décor here is simple, there is always a crowd, the music is loud and the crowd even more boisterous. But then, good food does all that to you and more!
Luckily for us, we had made our reservations in advance and we were seated almost immediately and handed the menu. And the menu is so tastefully curated that you get nostalgic, for all that yummy food you got to taste in Malaysia and Singapore.
We wanted to balance out our order and took our server's suggestions before placing the order. And we ended up ordering Malasian Chicken Satay as starter and Mamak Mee Goreng, Garlic Butter Fried Rice and Kung Pao Chicken for main course. After about 15 minutes, the satay was served and it was close to what we had abroad. Tender, juicy and well, you get the drift! The main course was no different. We tend up packing leftovers most of the time. However, this time around, all four us, even the little one were seen scraping those bowls out. Like they say, the proof is definitely in the pudding. And we ended up ordering dessert too, which we usually don't! The fried ice cream definitely raised the bar a lot higher considering the pretty below average varients you get at some restaurants here in Chennai.
Service here at Nasi and Mee was courteous, and top notch without being too intrusive. And our final bill came to 1600rs which is quite  reasonable considering the restaurant's location. Nasi and Mee comes highly recommended from us if you love Pan Asian food.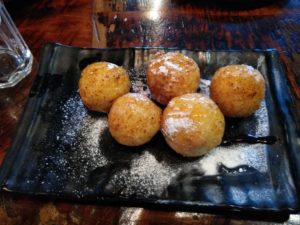 Nasi and Mee
Address: 18/24, Yafa Tower, 1st Floor, Below Belgium Consulate, Khader Nawaz Road, Nungambakkam, Chennai
Phone: 044 48548222
Cuisine: Pan Asian