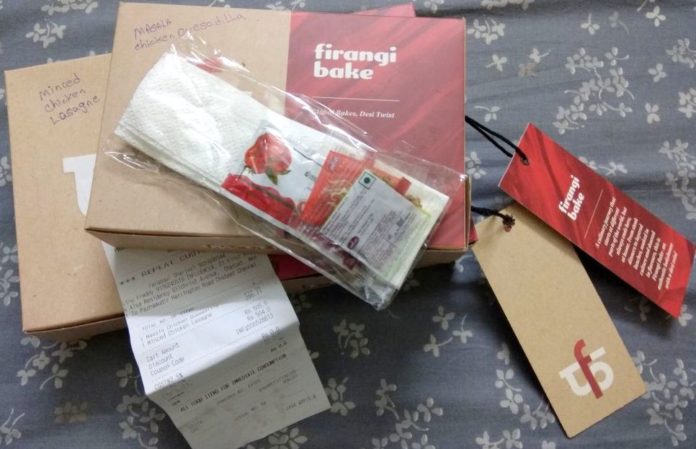 I was part of a food review program and got an opportunity to review Firangi Bake, a new takeaway/delivery joint in Poonamalle. Though I usually do not participate in such programs, the fusion cuisine that was on offer was quite interesting!
And I ended up ordering a minced chicken lasagne and a masala chicken quesadilla couple of weeks back. I had specified the time of delivery while ordering and the food was delivered on the dot! And the person who delivered the same was highly courteous.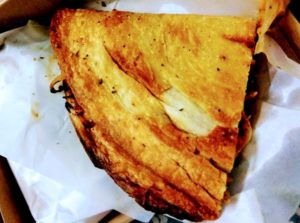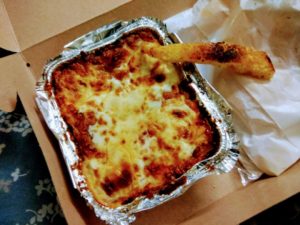 Coming to the food, the lasagne and quesadilla came neatly packed along with a fork, tissue paper, condiments and tomato sauce. The minced chicken lasagne was loaded with cheese. There were three layers of pasta sheets in this one which was quite impressive considering the foil container it was baked in! The bechamel was flavoured perfectly and paired with the bread sticks that came along with the same, this one sure was a lovely dish!
Coming to the masala chicken quesadilla, this one here is fusion food at its best. My eldest child is a picky eater and she finished off the same in no time. And that says it all! I am not a big fan of fusion food, but the spicy Indian masala used in this one did take this dish up a notch!
All in all, Firangi Bake is a lovely choice if you are looking at having fusion Italian and Mexican food within the comforts of your home!
Firangi Bake
Address: Vaitheeswaran Koil Street Poonamallee Chennai
Tel:+91 8939823056
Cuisine: Italian, Mexican