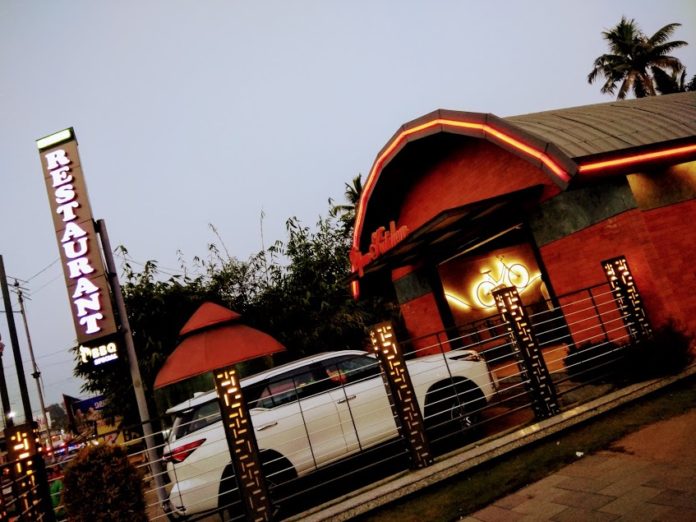 New Year's eve and we were having a family reunion of sorts and well, nobody wanted to cook! All of us just wanted to sit and talk! And we ended up at Open Kitchen for takeaway.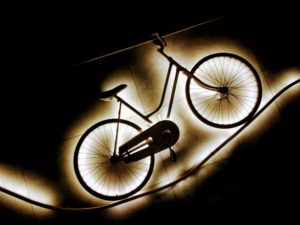 This place has a typical diner feel from outside. Most of the place inside is taken up by their huge open kitchen like the name suggests. There are tables on one side and a display case in front  which has all their specials on display. This is more of a takeaway joint. We could see a steady stream of people coming for takeaway here.
We had to order for 12 people and we ended up ordering the following. Two portions of butter chicken, two portions of barbeque chicken, two portions of tandoori chicken, 6 nans and 12 tandoori rotis along with  one fresh lime soda while we were waiting for the food to be prepared. The food was prepared right in front of us in the open kitchen. And it was quite pleasant to watch the mayhem of commercial kitchen in full swing!
Our food was ready in about 30 minutes. The person who took the order was patient enough and kept us in check from ordering more than was required. The bill for all of this came to 1840rs only! And we were like, are you sure? Have you billed everything correctly? So economical!
Come dinner time and we realized the portion sizes were really huge! And the food was amazing! The rumali roti accompanying the barbeque chicken was feathery light. Both the barbeque chicken and the tandoori chicken were beautifully prepared. The nans were not rubbery at all even after a couple of hours! And the tandoori roti was light too. They do tend to get heavy if not done properly. The chutney and the mayo alone would need some more tweaking to be perfect. Otherwise, the food was excellent!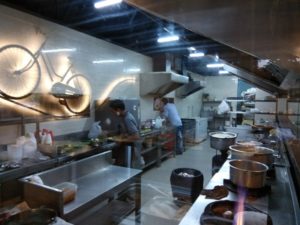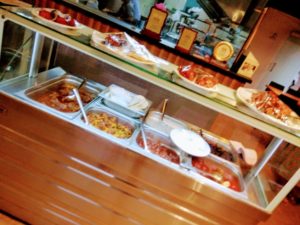 Address: The Palms, Chingavanam
Phone: 0481 2432054