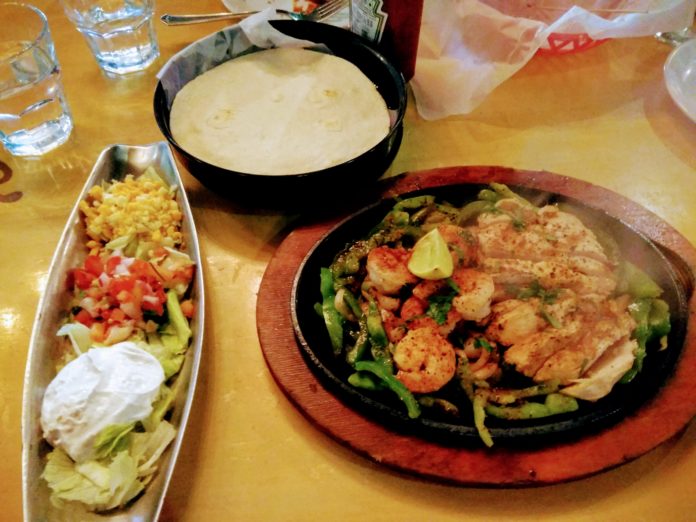 Chili's, after a long while! And thoroughly enjoyed this outing! Though the name says bar, this is an amazing family restaurant with even a special kids menu!
It took us a good 15 minutes to get a table as we hadnt made any reservations. However, since this restaurant is located in a mall, we just did some window shopping during this time. After drooling over the yummy menu for quite some time, we finally settled on onion rings, mix and match fajitas, Monterey Chicken and a chicken burger and french fries from the kids menu. While waiting for our dishes to arrive, we did some major celebrity spotting at the nearby table!
The onion rings was super crispy and was polished off in no time at all with the help of a delicious ranch dressing. The children's burger was the perfect size for the girls! The Monterey chicken that I had tried during an earlier outing was a bit tough to my liking. However, this time around the fajita marinated grilled chicken it was perfect and when served with mashed potatoes, a black pepper gravy and steamed veggies, the ideal meal! The mix and match fajitas consisted of flour tortillas, grilled shrimp and chicken along with fresh guacamole, fresh salsa, an amazing pickled onion and jalapeno relish and sour cream. And you could truly mix and match to your heart's content.
The service was amazing to say the least. The staff here works like a well oiled machine, highly efficient without being intrusive. The final bill came to 2000rs which is quite reasonable considering the portion and the ambience. Chili's American Grill & Bar comes highly recommended from us for some amazing American and Tex-Mex fare!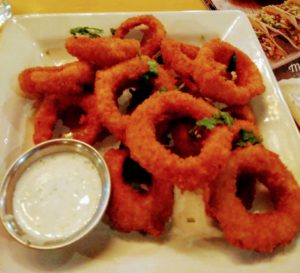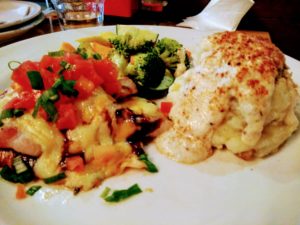 Chili's American Grill & Bar
Address: Shop No.8, Third Floor, Food Court, Whites Road, Express Avenue
Phone: 044 28464167