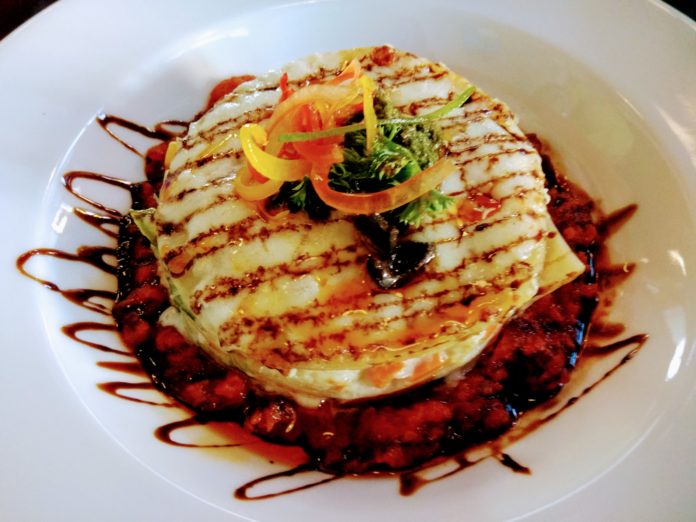 There is a new themed bistro in town! And it's called Stark Bistro! An Iron Man relaxing out front welcomes you to this Marvel themed restaurant located in Salzburg Square, Harrington Road. And you are transported into the world of Marvel heroes the moment you enter this place. And you feel like a kid again!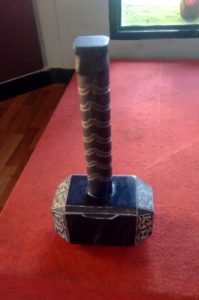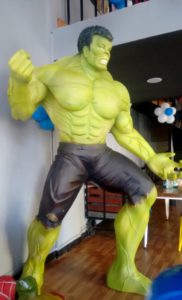 The restaurant is split into two levels. Thor's hammer is located right at the entrance of the bistro. A huge HULK frowns upon all those dining in the lower level. Upstairs, a Spidey sits in corner waiting for his food. The walls of this bistro are decorated with Marvel superheroes and their posters. Each table has a set of superhero comic books and Marvel themed UNO cards to keep you occupied till the food arrives. The winding, rickety wooden staircase is absolutely charming!
We were handed masks along with menus once we were settled in! And the menu, oh boy! Most of the dishes are named after the characters from Marvel's movie outings. It was already pretty late and we straight away ordered the main course. For the children we selected Quattro For Maggi, a veggie pizza with mozzarella, gouda, parmesan and bocconcini. And we opted for a lasagne and a Lebanese sizzler for ourselves. The lasagne, named Innocence of Darcy, was amazing to say the least. Usually vegetarian lasagne at most places tend to be so cheesy that you just cant get past all that cheese. This one here however was perfectly balanced with the right amount of vegetables, super thin lasagne sheets, bechamel sauce and parmesan. The Lebanese sizzler consisted of pita bread, hummus, falafels, veggies and garlic mayo. This one was super too! And the pizza, polished off in minutes!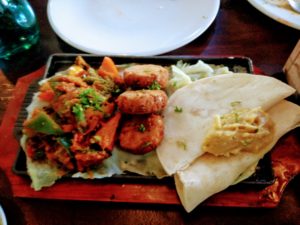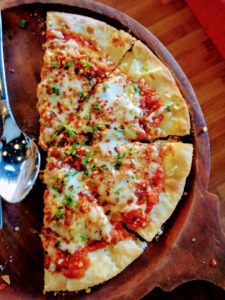 As we are on Easter lent, we didn't get to try any of their non vegetarian fare. Which means we will be coming back for more soon! Service was courteous and nice. The staff however need more training with the menu. I guess that is to be expected as the place is new. The bill came to just about 1100rs or so which is quite economical for a themed restaurant in this location. Overall, a nice place to have a meal. And if you are a Marvel fan, THE PLACE to have a meal 🙂
Stark Bistro
Address: 1, 107, Salzburg Square, Harrington Road, Chetpet
Phone: 044 – 30853511
Cuisine: Italian, American