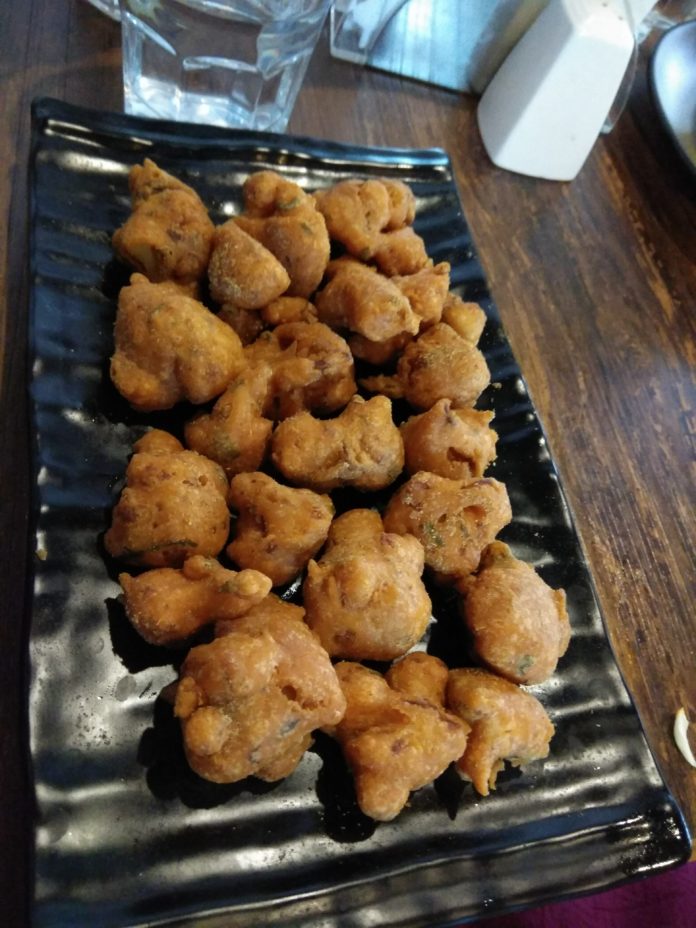 And the lent saga continues! While searching for vegetarian restaurants nearby, my husband stumbled upon this new place called Delhi Deli in Kilpauk and off we went. Located on Balfour Road, this place has two levels, the cafe/deli on one and a proper restaurant  on another.
The restaurant was full and we were seated inside the Deli space. This floor has a definite North Indian decor. The partly open kitchen located in one corner has a dhaba style ambience. We were assured that we could order the main course from the upstairs restaurant menu if we wanted and that's exactly what we ended up doing. Gobi Pakodas, paneer starter, naans, kulchas, laccha parathas along with paneer butter masala and a mushrrom gravy made up our order. While the gobi pakodas came from the deli kitchen, the rest made their way down from the restaurant. We also ended up ordering a sizzling brownie for dessert.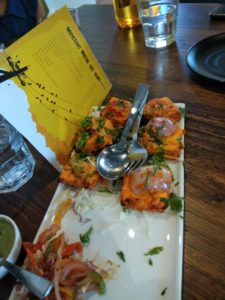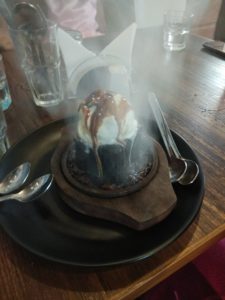 Being a new restaurant, there were some delays and small service issues. The food was good though I am afraid they could do with a little bit more fine tuning. The total bill for the above came to 1200 or so which is indeed economical. Overall, Delhi Deli has the potential to be a crowd puller once they fine tune the food and their service!
Delhi Deli
Address: 13/7, First Floor, Balfour Road, Kilpauk
Cuisine: North Indian, Continental, Deli, Streetfood