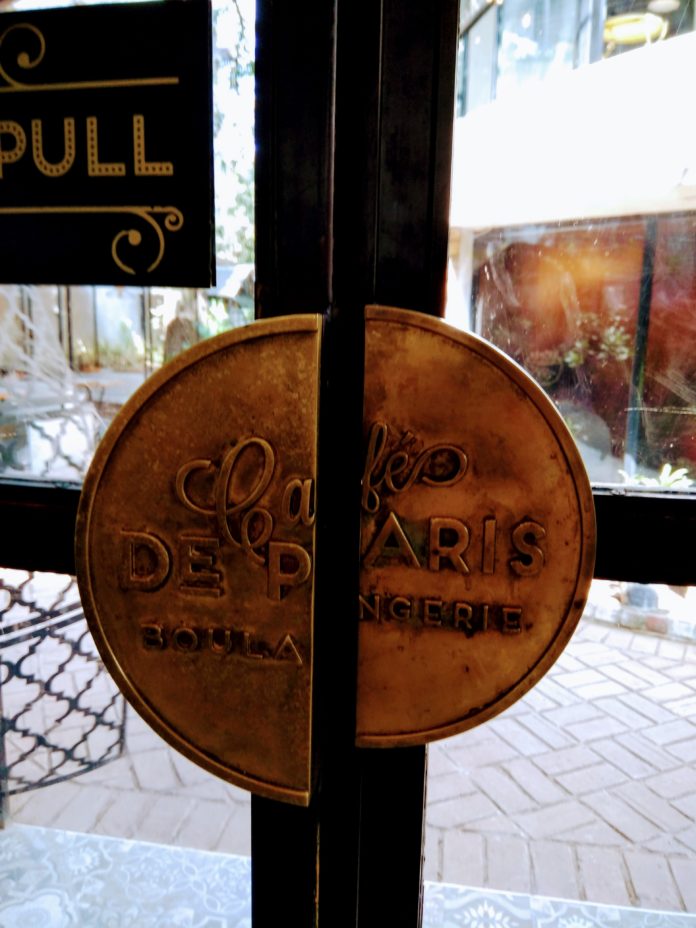 Cafe De Paris! What do I say about this place? Magical? Charming? Quaint? Or better still, everything rolled into one? Yeah! Absolutely!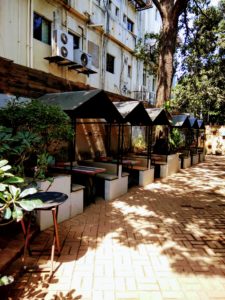 We stumbled upon this cafe while searching for new cafes online and decided to give it a try last month. And you fall in love with this place the moment you start walking towards the cafe from the entrance. The place is so nicely done up that you are compelled to stand back and take a moment or two to just take it all in. It almost looks like a conservatory at the end of a small trail. The glasshouse and the quaint seating in and around it makes you go wow!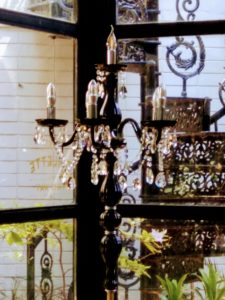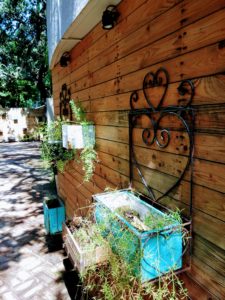 We had to wait about 15 minutes for a table inside as the place was packed. While waiting we had a look at the menu and decided on our order. They offer a good selection of sandwiches, burgers, pizzas and pasta along with some Lebanese classics. As it was already past two, we decided to skip the starter section and go straight to the mains.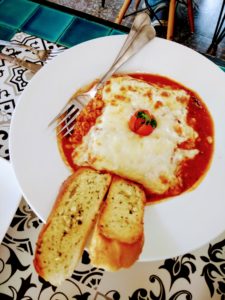 The spicy chicken pizza we ordered for the children was so good that we polished of half of it between ourselves 🙂 The chicken lasagne that I ordered was just perfect. Served with garlic bread, this one was a heady mix of perfectly cooked pasta sheets, meaty bolognese and cheese. My husband had ordered the beef steak and it was served with a lovely pepper sauce along with roasted veggies and mashed potato.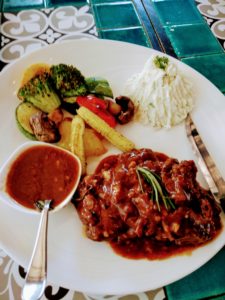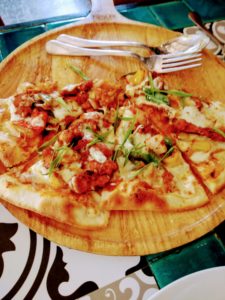 The food here at Cafe De Paris is really good. And the portions are huge. You might feel the dishes are expensive while browsing the menu. However, when your order is served, you realize how good the portion size is.We were so stuffed by the time we finished that we didn't have any space for dessert! The total for the above came to 1600 which is quite justified considering the ambience and the portion size. And service was pleasant and courteous.
Cafe De Paris comes highly recommended from us for its good food and amazing ambience!
Cafe De Paris
Address: 24, Cenotaph Road, Garden Section, Teynampet, Chennai
Phone: 09884815553
Cuisine: Cafe, Bakery, Italian, Continental