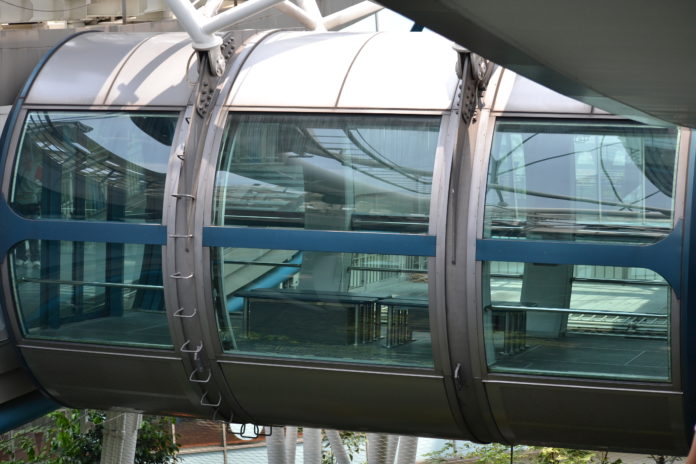 Singapore Flyer, an attraction that we almost missed while in Singapore. Those who know me well know how extensive I research on every single topic under the Sun and the Flyer was no exception. I read blogs, checked with friends who have lived in Singapore and then did some more research. I must admit I was in double minds till the moment we entered that capsule, thinking would it be a total waste of money or not.
By the time, we touched down after 30 minutes, I was a convert! And a happy one at that too. The Singapore Flyer gives you perspective, and how. At 165m above ground level, you are treated to a bird's eye view of the city. And you also get to identify iconic landmarks like Merlion Park and Raffles Place along with occasional glimpses of neighboring Indonesian islands. Our children were a bit anxious and scared in the beginning, but they soon set about exploring the capsule and the views after about 5 minutes or so.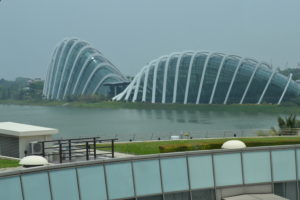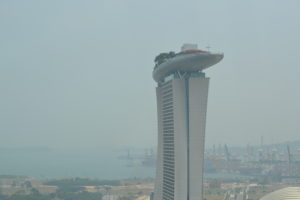 While walking around the capsule and checking out the spectacular view laid out before your eyes, you also start thinking how insignificant you are in this wide world. You realize you are but a small drop in the ocean and it gives your ego a sound beating and totally puts you in place, if you ask me!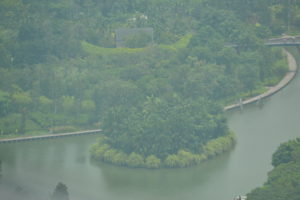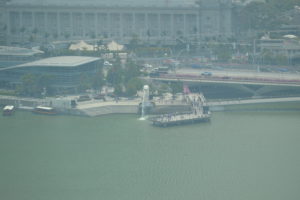 Officially Asia's largest observation wheel, the Singapore Flyer is an experience I would highly recommend to everyone depending upon your budget and of course the number of days you would be spending in the island city. Each capsule is designed to hold up to 28 individuals and the whole process of getting in and out is managed efficiently. The tickets are priced at $33for adults and $21 for children.
Singapore Flyer
Flight Schedule: 8.30am – 10.30pm
Ticket Counter: 8.00am – 10.00pm
Address: 30, Raffles Avenue, Singapore