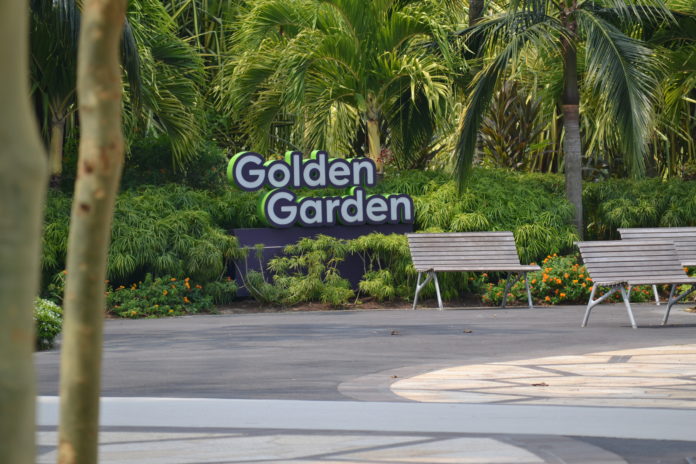 Avatar, that's what you are reminded of when you check out Gardens By The Bay online! The futuristic Supertree Grove sure brings back those visuals from Cameron's masterpiece.
Gardens By The Bay was next on our list after our trip to the Singapore Flyer. Located in Marina Bay, truly the heart of Singapore's new downtown, this absolutely stunning world-class garden is spread out over 100 hectares. Built on reclaimed land, this garden is said to be home to more than one million plants. Now isn't that truly awe inspiring?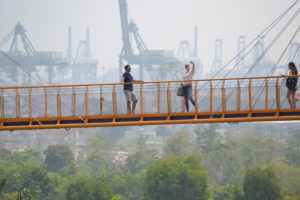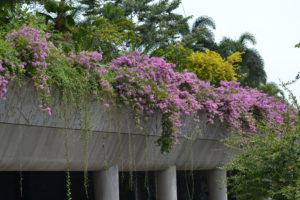 Gardens By The Bay comprises of three waterfront gardens, Bay South, Bay East and Bay Central. Though the size of the garden can be quite intimidating, the flower dome, cloud forest and the Supertree grove are the ones you should be prioritizing. At least that's what the internet tells you when you your research. But me being me, we decided to strike out on our own and spent half a day in the Far East Organization Children's Garden frequented by the locals. And we ended up doing only the Supertree Grove from the above list!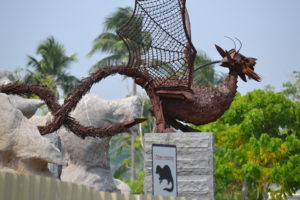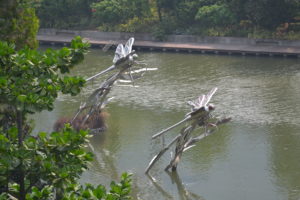 Coming to the Supertree Grove, these towering steel and concrete trunks with their canopies are said to be a take on the mighty Karri trees of south western Australia. To us, it felt as if we were stepping into the sets of Avatar!  These futuristic trees are not only awe inspiring to look at, they are also vital to the upkeep of the garden! While one functions as an air exhaust, some harvest solar energy while another works as a chimney! Who would have thought! These supertrees are lit up in the evenings and the light and sound show in the evenings are a pretty sight. The 22 metre high OCBC skyway between two Supertrees gives you majestic views of the gardens and the Marina Bay skyline.
Coming to the Children's Garden, the place has a nice neatly maintained waterplay area and a children's activity trail. Need I say more? We spent the rest of our day there before grabbing some burgers at the children's garden cafe.
Meanwhile, the flower dome and cloud forest still remain on our wish list! All in all, it goes without saying that Gardens By The Bay should be on your list if you planning to visit Singapore!
Gardens By The Bay
Address: 18, Marina Gardens Drive, Singapore
Hours: 5.00am – 2.00am