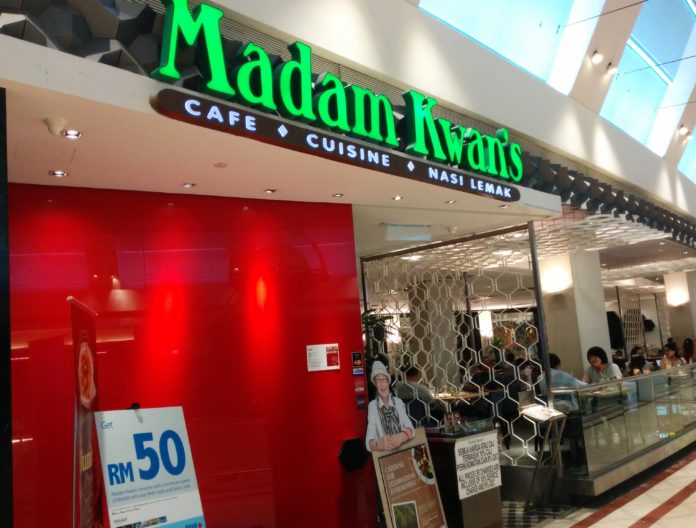 Madam Kwans, located in the fourth floor of Suria KLCC is known for its Malaysian cuisine. After our evening visit to the Petronas Towers, we opted for dinner here as I had read loads about their beef rendang.
Being a Friday, the place was super crowded. And since we just walked in without any reservations, we had to wait a good 15 minutes before we could be seated. The staff took our order as soon as we were seated and we selected beef rendang and mushroom chicken mee for ourselves and a chicken fried rice for the children. An additional portion of rice, ice campur and an Anchor beer rounded up our order.
Madam Kwans seemed to be the most popular outlet on this floor with the place fully crowded even after we were finished with our dinner. Our order was served within 10 minutes. We were having the beef rendang for the first time and the amount of care that had gone into preparing this delicious dish was quite evident!  The mushroom chicken rice was served with a super delicious chicken broth. The tender chicken pieces and the aromatic rice along with the mushrooms was a winner all the way. Their regular friend rice has salted fish in it, but we made sure this was not included. Otherwise the children wouldn't have liked it at all! We didn't like the Ice Campur much. Made with crushed ice, nuts and syrup I think our Indian palate needs some acclimitisation to develop a liking for the same.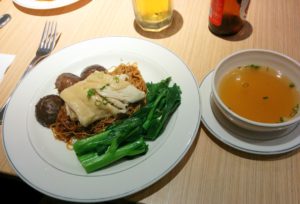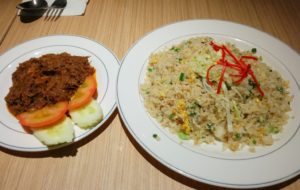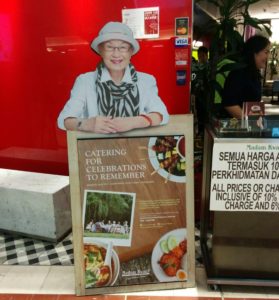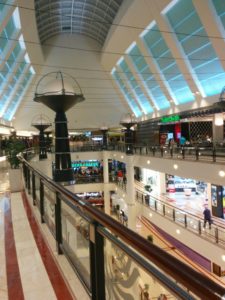 The final bill came to 100MYR, which is quite reasonable considering the location. Service was quick, but it could definitely do with a little bit more warmth. Overall, Madam Kwans is the place to visit if you want to taste local flavours in a nice setting.
Madam Kwans
Address: Level 4, Suria KLCC, Kuala Lumpur City Centre, 50088 Kuala Lumpur
Tel: 20262297
Cuisine: Malaysian