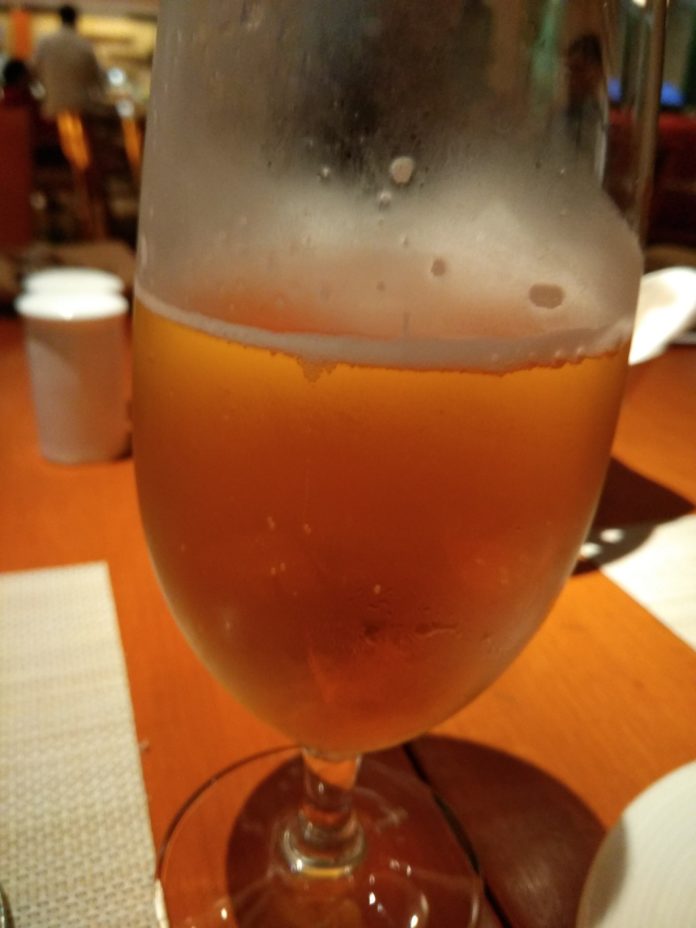 So the lenten season was starting and we wanted to kick start the same with a nice meal. Like always my husband wanted a place nearby and we ended up opting for Anise at Taj Coromandel.
While the other restaurants at Taj Coromandel are specific to certain cuisines, Anise offers a selection of their best from around the world. They also serve a good buffet. The live pizza counter is pure joy to watch. The oven is located at the entrance of the restaurant and you get to watch the chef at work!
We had made our reservations in advance and were immediately guided to our table and allowed to settle in. While discussing about this place, we had decided to order a little bit of everything, but when the time came for ordering, we resorted to North Indian. Considering the lent is for 50 days, you could say we really wanted to make this one count. And we ended up selecting Tariwala Dhania Murgh, a home style coriander infused chicken curry and chicken tikka butter masala along with an assortment of breads like paneer kulchas, butter naans and garlic naans.
The food was amazing to say the least! Service is good too. In fact, when there was some confusion regarding our order, it was sorted out quickly. And they apologized for the same profusely. But the thing is, we had such a good time discussing songs and football with our girls that we forgot to take pictures of the food! This is the only picture we took before all of us got lost in conversation. Looking back, my husband and myself are amazed at how fast they are growing into little adults! We had an amazing evening and it gets tucked right on top of all the beautiful memories we have made as a family!
Overall, Anise is a lovely restaurant for having some good food. The bill for the above came to 2500 which is quite reasonable considering the luxury hotel this one is situated in!
Anise – Taj Coromandel
Cuisine: North Indian, South Indian, Italian, Thai
Address: Taj Coromandel, 37, Mahatma Gandhi Road, Chennai – 34
Phone: 044-66002827