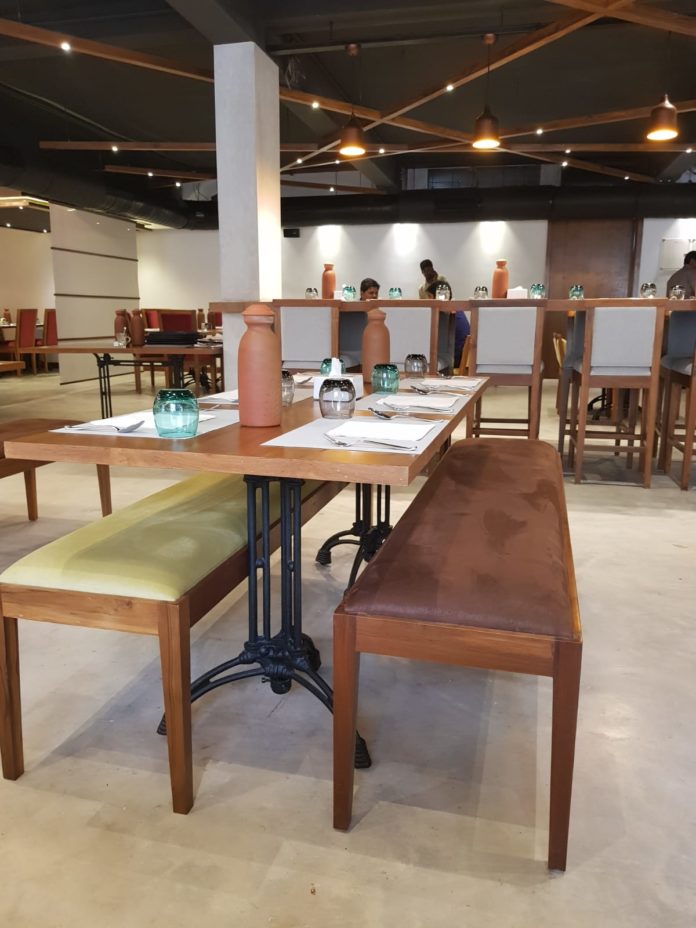 Kappa Chakka Kandhari, the name itself is enough to compel any true blue Malayali make a beeline to this restaurant! I visited this restaurant within the first week of its opening courtesy a dear friend who had come down from Kiwiland.
First off, the décor. This place lives and breathes Kerala if you ask me right from the décor to the cookware to the serving style. Now I had tried their dishes some time back at an event and was eagerly expecting a repeat of the same quality. We ordered a beef, mutton, squid and anchovy starter. Out of these, the mutton and the squid were the winners. The beef definitely required some more cooking and the anchovy or rather the nethili fry felt like it was reheated.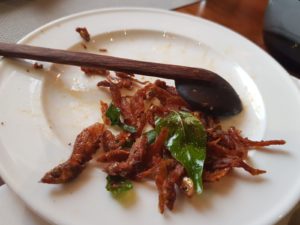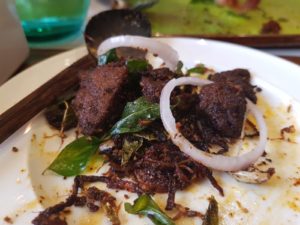 Coming to the main course, we ordered the pazhankanji combo, ramassery idly and chicken curry along with ethakka appam and beef curry. Out of these, the pazhankanji combo was the best. The koorka fry and the accompanying chutneys were amazing enough to make us nostalgic to the core. The ramassery idly was feather light and the accompanying sambhar the proper malayali one. However, the chicken curry needs some major fine tuning. The spices need to be sautéed more and the chicken definitely needs to be cooked some more. Coming to the ethakka appam, the plantain as such was raw and ripe as it should have been, so half of what we ordered remained untouched and the beef curry served along with the same again needed some more work. The beef was definitely chewy and not soft and tender as it should have been.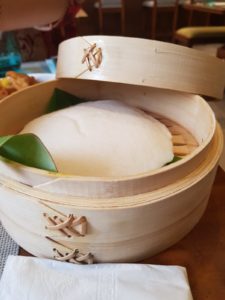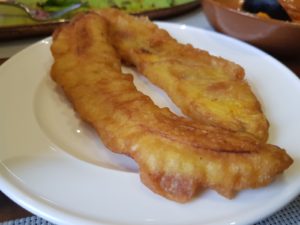 We so wanted to try the Kandhari ice-cream. Unfortunately, the same was not in stock and we had to settle for chikku, passion fruit and tender coconut ice-cream. And boy, were they bloody brilliant! Absolutely delicious with the right amount of sweetness. The girls had already met the Chef when they arrived (I am afraid I turned up pretty late) and he gave us a complimentary pazham nanachathu. Made with ripe sun dried nendran, jaggery and paani, man this was from another planet altogether.
Coming to the service, it will take them some time to find their rhythm. Till then, be prepared to wait it out for regular stuff like refilling glasses and clearing of plates. As far as pricing is concerned, the dishes are pretty economical. However, do keep in mind that each of these one single portion, hence the low pricing. I am not sure how much our bill came to as the Kiwi girl refused to dutch!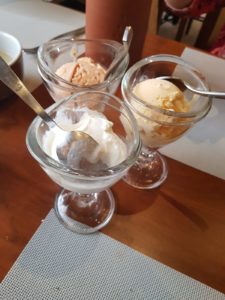 Overall, Kappa Chakka Kandhari is sure to make everyone nostalgic about naadan Kerala food. Given time, I am sure this place will fine tune their dishes to come out trumps. Chef Reji was kind enough to take our suggestions in the right sense. He also gave us a tour of his state of the art kitchen upstairs and also the private dining space.
Kappa Chakka Kandhari
Ph: 044 28281010
Address: 10, Haddows Road, Opp, Shashtri Bhavan, Nungambakkam, Chennai
Cuisine: Kerala