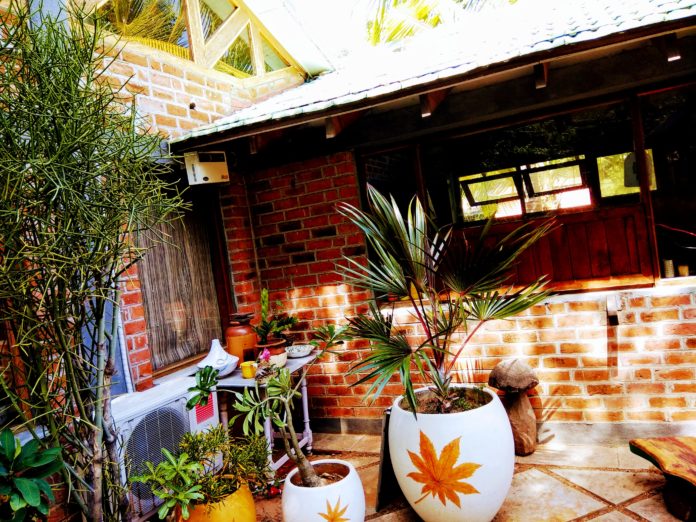 Swiss Hutte has been on my must visit list for quite some time now. Though I have been to this place with my friends, I don't consider a place as "visited" unless I have been there with family. And we finally made it here couple of weeks back and all of us had a lovely time.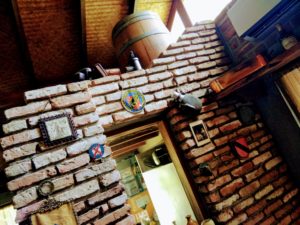 Though Swiss Hutte is located on a crowded street, you are transported to a whole new world the moment you step inside the property. The change is so marked that there is no escaping it. From a bustling street to a quaint laid back restaurant with a major Swiss inspiration, the place just grows on you! And the spacious garden with cozy seats just adds to the charm.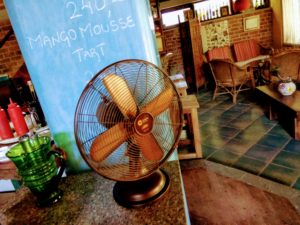 Coming to the food, we ordered a beef tenderloin steak, Indonesian Mee Goreng noodles and Singapore fried rice with chicken. The staff is very friendly and gives valuable suggestions on what all to try from the menu. The food was served in about 15 minutes or so. Served along with yummy garlic bread, the steak was well done as per our request and quite filling. The fried rice was ok at best. The noodles on the other hand was perfect.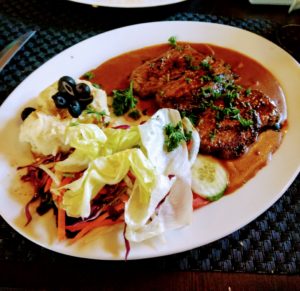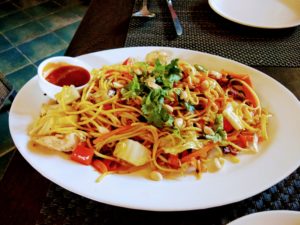 The service here is top notch. They give you suggestions and keep checking in between to check if we need anything. And on top of that this restaurant oozes an old world charm like no other. The wooden barrels, the gramaphone, the antique fan and the loft that looks straight out of Heidi, truly an oasis from the mad rush outside.
Overall, Swiss Hutte is a must on your to visit list if you are in Chennai. This is one experience you need to savour!
Swiss Hutte
Address: 168, Greams Road, Nungambakkam, Chennai
Phone: 044 4207 4844
Cuisine: Continental