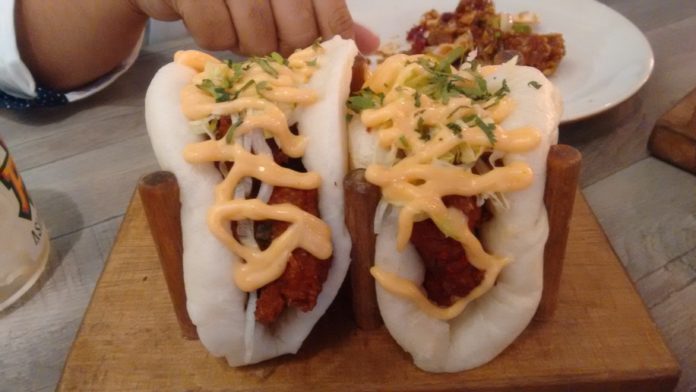 So it was my turn to take my friends out for a treat and we decided to try out the latest baby on the block, Va Pho – Asian Canteen. A unit of Oriental Cuisines Ltd, this one is located in the same block as China Town and Copper Chimney. And like it's sister concerns, this place also offers valet parking.
Va Pho – Asian Canteen's decor can be described as quirky at best. The place is a riot of colors with knicks and knacks and curios everywhere. They have even parked a rickshaw inside!
The menu is quite extensive and we did take some time to decide. We finally decided on Tai Chin Chicken, crispy spicy fish bao, lhotti massaman, oriental fried rice, curried prawns alogn with a couple of mocktails, Rangoon Princes and Bangkok Mohito. The Rangoon Princess seemed to  have lychee and guava while the Bangkok Mohito has crushed Thai sweet basil in it with ginger. Both were ok at best as per my friends, nothing impressive. While waiting for our main course, we did get to play a round of Jenga. So if you are coming with kids, they won't get bored for sure!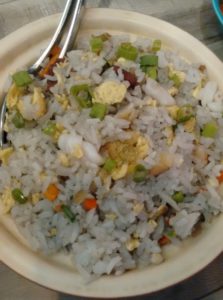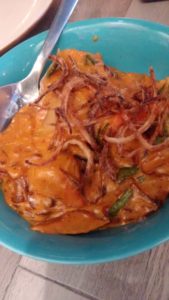 Coming to the starters, Tai Chin was basically chicken tossed in chilly and soya sauce and it was delicious! Polished off in no time at all. And then came the bao, steamed buns with your choice of filling. Our crispy spicy fish bao was easily the highlight of the meal for me. There was absolutely no fishy smell and the flavor was spot on. The oriental fried rice, a sticky concoction with shrimps, squid, chicken, eggs and sausages was yum. Paired with curried prawns as suggested by the staff, this was naaice! Coming to the Lhoti – Massaman, all of us felt it was not quite up to the mark. The Malabar parottas were sad versions of the original and the Thai Muslim curry was a bit too salty for our liking.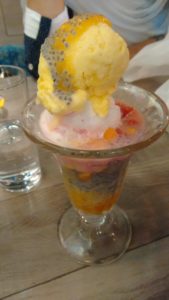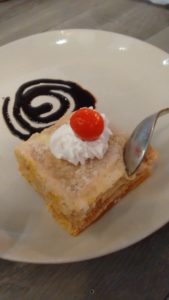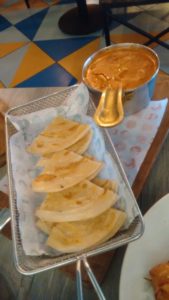 For dessert we opted for a Burmese falooda and mango float. Again, a hit and miss here as well. The falooda was quite good, but the mango float was average at best. The description says layers of mango delight and crunchy cookies, but this was more of a biscuit base and we only got a whiff of mangoes. Practically nothing much to write about.
Service was quite good  and courteous. The total for all the above came to INR 2800, quite economical considering the fact that we had ordered quite a lot. Overall, Va Pho – Asian Canteen is a good place to try some Asian food. Some dishes need a bit more effort put into them though.
Va Pho – Asian Canteen
Address: 73, Cathedral Road, Gopalapuram, Chennai
Phone: 044 48566555