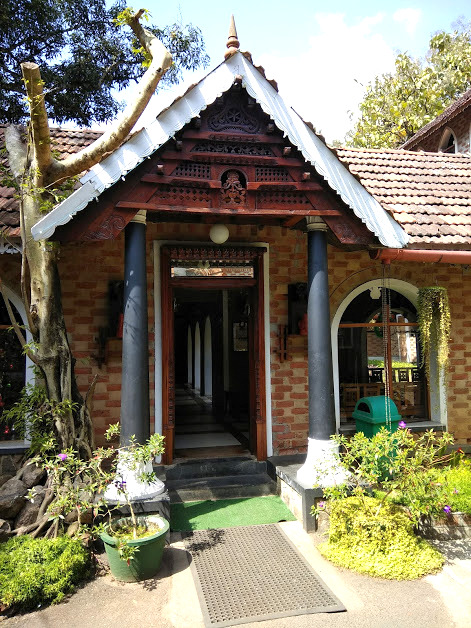 We were on our way to the Periyar Tiger Reserve and saw this hotel with loads of cars parked in front. And we decided to check this place out unlike our regular spots while here.
Ambadi hotel is located right in the heart of Thekkady town and there is ample parking space available here, which is indeed a definite plus. Also, as Athidhi is attached to a hotel, the restaurant is fairly large. And we were seated almost immediately. The menu was quite extensive, but we decided on stuff that would not take too much time! And yet, it did!
We ordered for two non vegetarian meals, one chicken biriyani and one chicken noodles. The meals were served after about 20 minutes and consisted of fish curry, beef fry, nethili fry, moru, sambar, pickle, pappadom and beetroot mezhukuperatti. The meals was simply put, yum! The biriyani and the noodles took a whole lot more time to be served. The biriyani was average at best and to top it, there was no boiled egg! How can you not have a boiled egg in a biriyani when you are in Kerala! However, the noodles was naaice! Service is a hit and miss too. It was crowded when we were there and peak lunch hours too. So you get waited upon a bit hurriedly.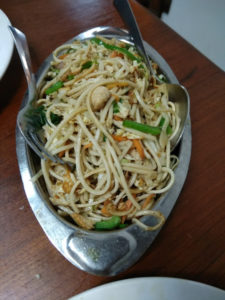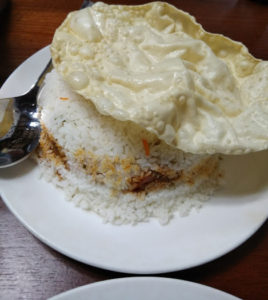 Overall, the meals and the noodles were quite good, but the biriyani was average. Service was just about ok too. The bill came to 760rs, so its quite economical. So, if you are going to make a stop here at Athidhi, be prepared to wait a bit and of course please do not have too much of an expectation.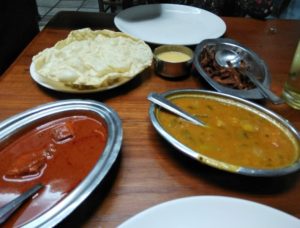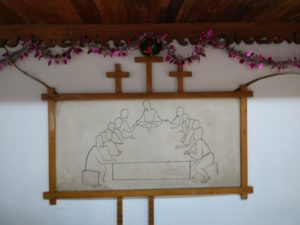 Address: Ambadi Junction, Thekkady – 685 509, Idukki, Kerala
Phone: 04869222195