We were in Mumbai during the Dussehra holidays. On the second day of our trip, our friends took us to a branch of Kakori House for lunch. I don't remember the exact location as such, but it was in a place quite close to Malad.
Ambience
A small, nondescript restaurant, this place gives you the impression that the food is going to be value for money, but nothing great flavor wise. And the décor doesn't do much to change this first impression of yours. But then you note all those picture frames with recognitions above the billing section and you get taken aback. And you are like, ok! So the food ought to be good.
Food
And boy, the food was nothing short of brilliant. We had ordered a couple of starters, rotis, naans and butter chicken along with Galawati Kebabs, Lucknowi Dum Gosht biryani and phirni. Though each and every one of these dishes were made to perfection, the stand outs were definitely the latter. Pan fried, the mutton Galawati Kebabs are delicate and melt in your mouth and nothing like you have tasted elsewhere! Its truly a class apart! The subtly flavoured aromatic Lucknowi dum gosht biryani definitely packs a punch. You cant stop yourself from taking second and third helpings of this biryani. This place is without any doubt, a "must try" place while in Mumbai!
Service
Service is good, though nothing great. However the amazing food is reason enough to visit this place, again and again.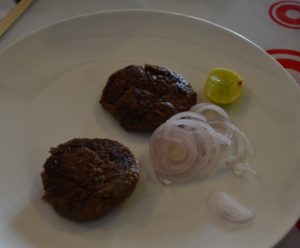 Kakori House
Cuisine: North Indian, Mughlai
Known For: Galawati Kebab