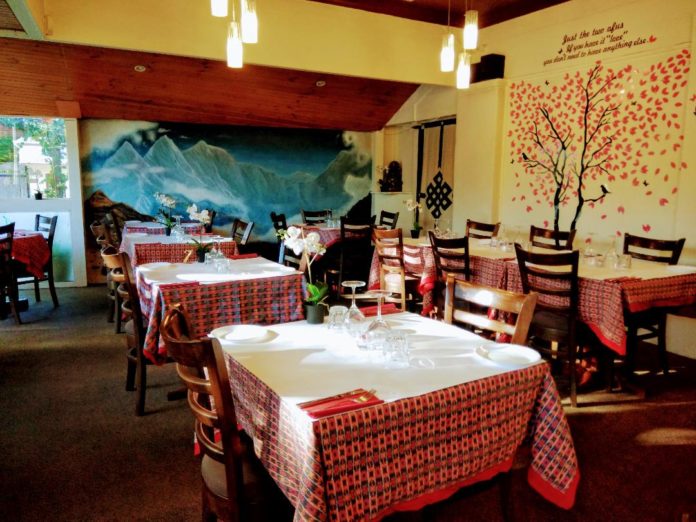 Hahndorf is a sleepy town in Adelaide hills founded by 19th century Lutheran migrants. It's a favorite weekend haunt for those looking to escape the city on weekends. Needless to say, it's our favorite too. A walk through the tree lined Hahndorf Main Street is a childhood dream come true and I cannot get enough of it. Our last such visit saw us checking out this restaurant called Indian Express! Talk about priorities!
We were looking for a cafe to have evening tea during our leisurely stroll through Main Street and lo and behold, an Indian restaurant sticking out amidst everything German! There is something about being miles away from your home, you crave for everything Indian to get over your homesickness. Long story short, we ended up inside and ordered masala chai. A quick look at their menu saw us ordering chicken tikka and samosa as well! And boy, were they good! They were so good that we were reminded of all our favorite north Indian restaurants back home.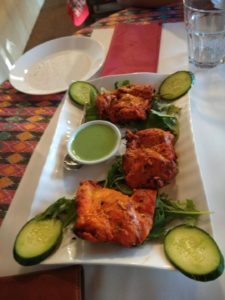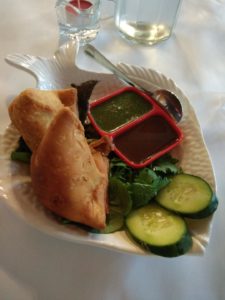 If not for the odd timing, we would definitely have had our dinner here. The menu is mouthwatering to say the least and we are definitely dropping in next time for a full meal. The pricing is quite decent and follows the standard when it comes to Indian food in Adelaide. The service is nice too. I would not say it's the best service ever because there is definitely room for improvement in this area.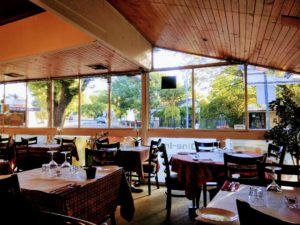 So the next time you are in Hahndorf, Indian Express is the place you need to check out! If the food does not take you back home to India, the ambience definitely will. The wall decals, the table setting and even the songs being played make you nostalgic for home!
Indian Express
Cuisine: North Indian
Address: 3/60, Mount Barker Road, Hahndorf, SA 5245
Telephone: (08) 81881100