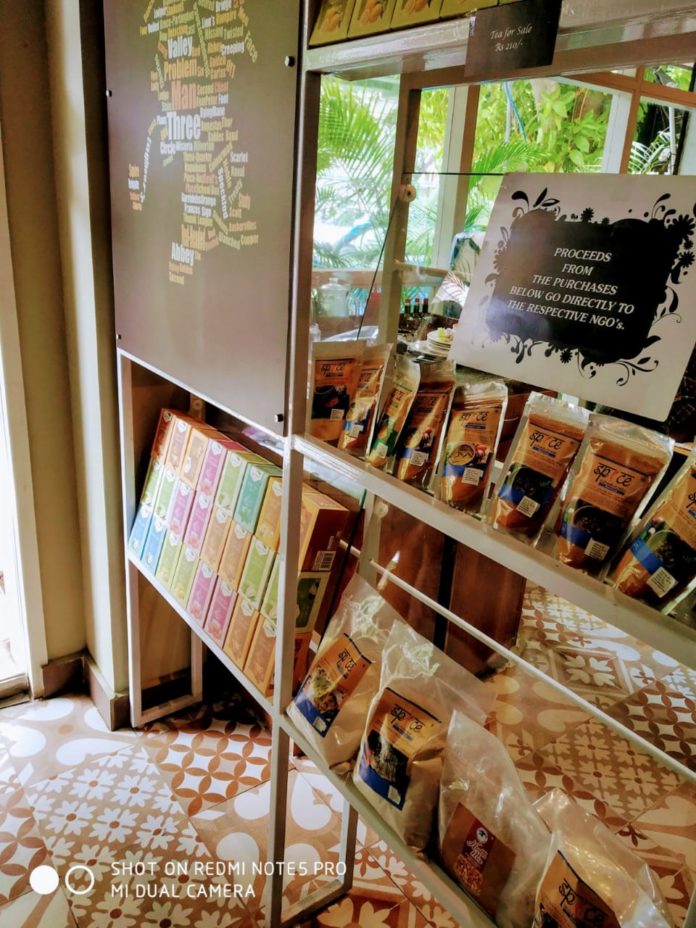 What can I say! No excuses for reviewing this gem of a place so late! I somehow thought Writers Cafe to be a small outlet attached to a bookstore. And as we usually go out for Sunday lunch, I was under the impression the menu won't have enough variety for the same. But boy, was I wrong, that too by a long shot!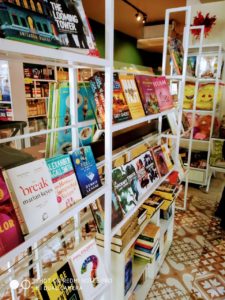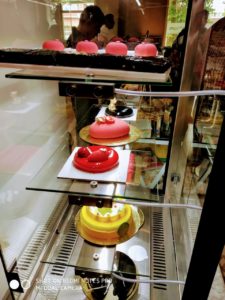 Attached to one of the oldest bookstores in Chennai, this cafe is actually bigger than your average cafe. There are two dining spaces, each peppered with a good number of tables. The dining space where we were sitting looked out on to the road and the pretty windows and the greenery outside gave it a proper cafe feel.
Those who love reading will fall in love with Writers Cafe in a heartbeat. Well, that's what happened to me and my children. That you can browse through the bookshelves and read without any disturbance with some yum food for company is just about what any reader wants!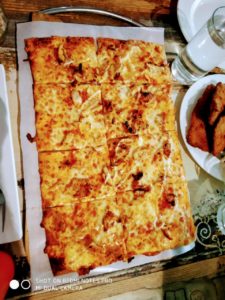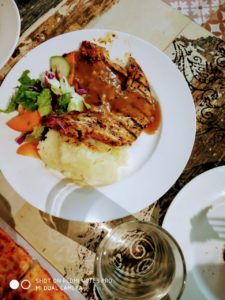 We ordered for a chicken stroganoff, grilled chicken margherita base flammenkuchen, grilled chicken along with mashed potato and fried chicken tenders. And the food was just amazing. We loved the food and the place so much that we even ordered dessert (guess we wanted t stick around for some more time!). And that banana split brought back so many childhood memories!
Coming to the service, the staff is pleasant and always ready to help. Halfway through our meal, The Man himself walked in. Chennai's very own restaurateur and the owner of the place Mr. Mahadevan walked in and started waiting tables. I guess our shock was so evident that he quickly walked up to our table and started a conversation with us! Just like that! Out of the blue! It was such a fan moment for me that I was tongue tied most of the time. He invited the girls to try their hand at making pizza and also invited us over to the Taramani outlet so that we could get a firsthand feel of the thought behind this cafe. We surely need to take him up on his offer. And yeah, that was a masterclass in humility and warmth from the legend himself.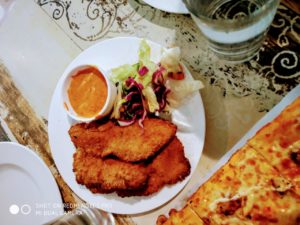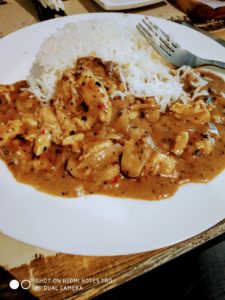 Overall, this place is not only a must visit but should be added to your list of regulars for the lovely food, ambience, service and last but not the least the highly economical pricing on offer. All the above came to just 1020rs only!
Writers Cafe
Address: No.98, Peters Road, Gopalapuram, Chennai
Phone: 044 48611604
Cuisine: Cafe, European