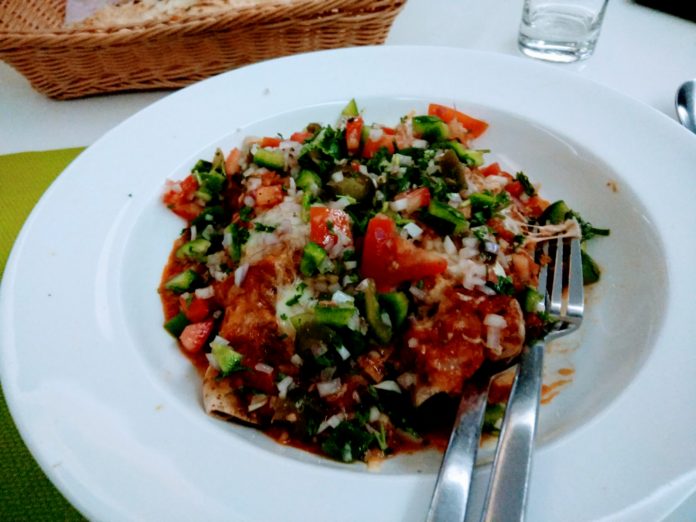 We were at Mahabalipuram for a long weekend recently. I had read so much about the quality of food at L'attitude 49 that we decided to check this place out for dinner.
L'attitude 49 is part of Grande Bay resorts and was quite near to where we were staying. I had hoped for a patio seating with a view of the resort's swimming pool. Alas, it was raining steadily by the time we reached and had to opt for the indoor dining space instead. The restaurant is done up in stark white. With minimalistic décor, this restaurant has too much of an official look about it. I would  have preferred a warm laidback style décor considering the location we were in.
The menu had a nice mix of Continental, Malaysian and Asian fare and of course a fair amount of seafood dishes. After  much deliberation, we settled for a chicken pot roast, chicken enchiladas and butter naans with chicken tikka makhani. And the food was just amazing! The chicken tikka makhani was easily one of the best we have had in a long while. The children just loved this one. The pot roast and the enchiladas were spot on in terms of flavor too. The quantity of each serving definitely deserves a special mention. It is actually too much for one person, if you ask me!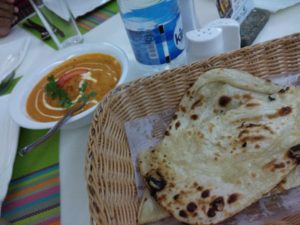 The final bill including all those confusing taxes came to 2000rs which was just about right considering the quality and quantity of food served. Though we didn't get the view I was hoping for, the food more than made up for it. Do stop by at L'attitude 49 if you are on the look out for some heartwarming food.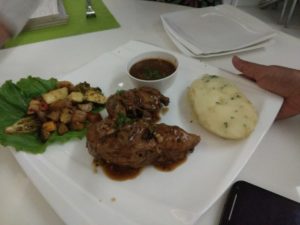 L'attitude 49
Address: Grande Bay Resort, 123, East Raja Street, Kovlam Road, Mahabalipuram
Phone: 044 30853531
Cuisine: Continental, Asian, Malaysian