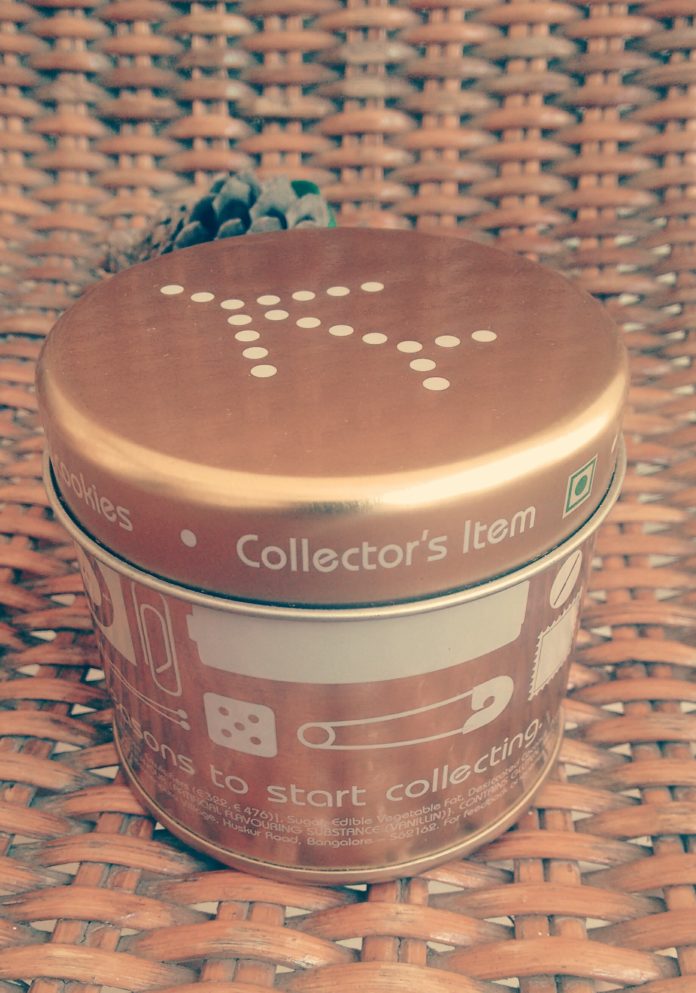 And just like that I had an epiphany! And that too on one of those days that could be described at best as boring.
After a particularly draining week that saw Freddy travel extensively, which no doubt had my tempers flaring up at the girls even more than usual, the guy came home with this. A simple, otherwise innocuous tin box he purchased on the flight, for me. Well, the contents obviously were for the children, and the tin mine.
And when I went to keep the tin away with the rest of the lot is when it dawned on me. Totally out of the blue, like a sudden bolt of lightning. There they were, agreed they were in different shapes, sizes and colours, but there was one for each of his journeys away from us. Silently proclaiming to me, like the Kingslayer does to the Lady Knight in Game Of Thrones. The Kingslayer knows a Valyrian steel sword would be "the most precious thing" in the world to the lady Knight and by gifting her the same he gives her his heart and soul. Likewise, my husband knows I care naught for anything that a regular lady would like. And by gifting these quaint little tins, he is baring his heart and soul, again and again. That its mine and it will always be mine.
And that's when I realize forever is here, right now! And that I couldn't ever be more blessed!