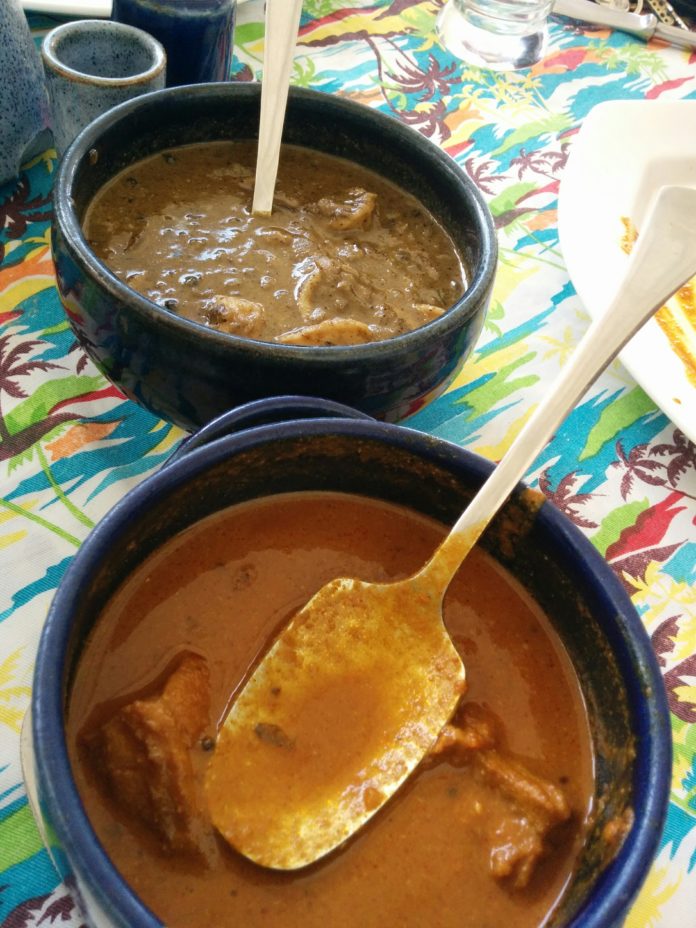 We stayed here at Bungalow On The Beach last August and we fell in love with the place. An 18th century Danish colonial house, this property  was restored to its former glory by Neemrana and now stands proudly with the tagline "a non hotel" And that is as close as it gets.
Bungalow On The Beach is as personalized as it comes when it comes to food! The breakfast buffet and evening tea were included in the package. For evening tea, we had an option of sandwiches, pakodas or french fries. We opted for a chicken sandwich and it was just too good. And yes, the tea deserves a special mention. I am picky when it comes to tea and this one ticked all the right boxes. Breakfast consisted of fresh fruits, fresh juice, tea/coffee, toast, eggs to order, idly, upma and dosas. The masala omelette I ordered had the right amount of stuffing and it was seasoned properly. Food is simple yet good here, just like how you would have at home. Combined with the amazing view and oodles of old world charm, this place is right up there in my list of most favorite hotels!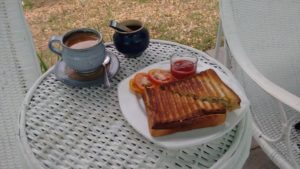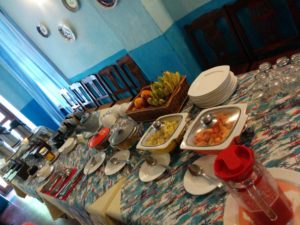 The menu is limited but beautifully tuned to include some Creole inspired signature dishes and of course seafood. And since this property is bang on the beach and near a fishing hamlet, the produce is so fresh it blows your mind away!
Another big plus at all their restaurants is the way their menu is made up. You need to decide on the protein and the gravy alone. And it will be served with a choice rice/rotis or parottas. We tried a variety of dishes for dinner and lunch. The seafood is definitely the star, be it the squid pepper masala or the tharangambadi fish curry or the fish fingers. The children's favorite was the chicken curry with ground cashewnuts and cream. The grilled chicken and lamb were good too, but the fresh seafood just eclipsed everything else.
And even more of a shocker is the price. Lunch and dinner together for a family of four came to INR 2100 only !
Bungalow On The Beach
Address: 24, King Street, Tharangambadi, Nagapattinam – 609313