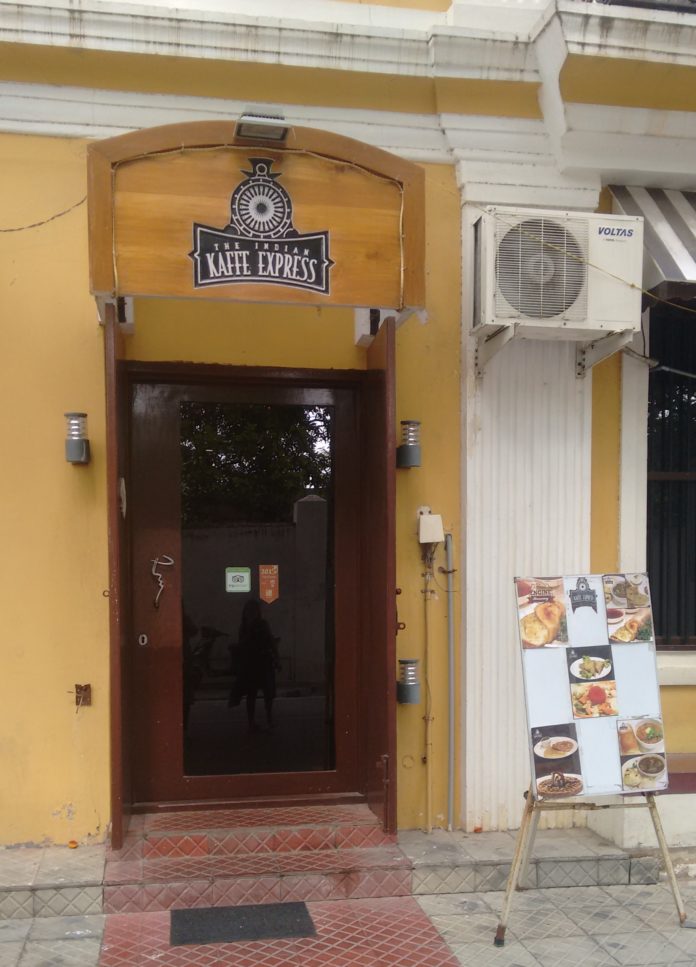 We were on our way back from Velankanni and had already made up our mind to spend some time strolling around White Town in Pondicherry. After a quick check of the new restaurants in town on the various food related apps, we decided to try out The Indian Kaffe Express.
Located in White Town and right opposite Dumas church, this café had an unassuming façade. The interiors were nicely done and though this was a pretty small cafe, there were quite a few seating options available.
The menu was a mish mash of all our Indian road side favorites along with café staples like waffles, pancakes, French toast and shakes. As it was lunch time, we were all quite ravenous and decided to stick to Indian fare. And we ordered butter chicken rice, parathas with chicken curry, chicken stuffed parathas and a chicken sandwich. And we waited! For a long long time!
But when the food came, everything was so delicious that the wait was indeed worth it! The chicken stuffed parathas were absolutely delish, just what you would expect to be served in a real dhaba! The butter chicken, chicken curry, sandwiches were all bang on in terms of flavor and portion size. Needless to say, we literally wiped everything off the plates! And when the bill was handed over, we were in for a pleasant shock. The total bill  was just about 1050rs.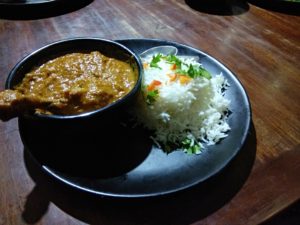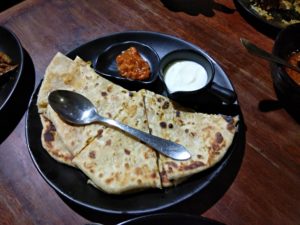 Overall, The Indian Kaffe Express is a nice place to stop by for a meal if you love Indian street food. We didn't try their waffles or pancakes this time around. Apart from the slow service, its definitely a great place to unwind.
The Indian Kaffe Express
Address: 3, Rue Dumas Street, White Town, Pondicherry
Phone: 0413 2339945
Cuisine: Café, Indian Street Food, Fusion