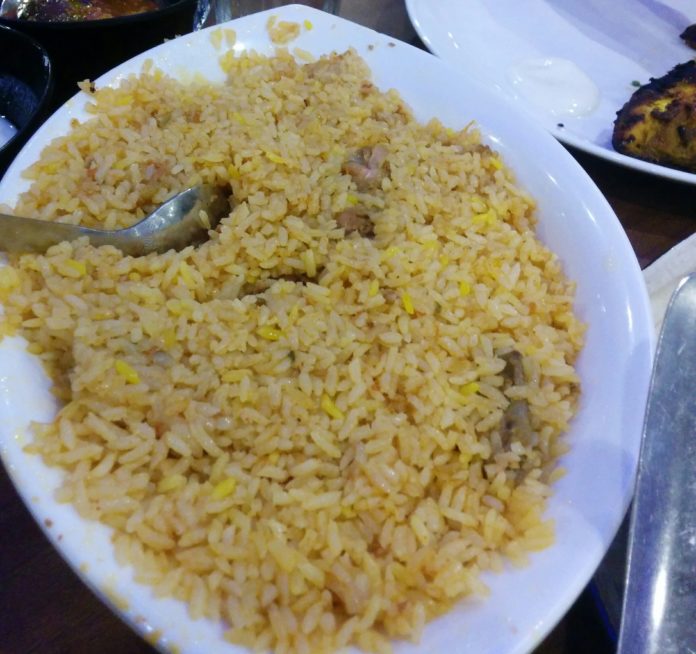 Empire, a restaurant name that's been etched in my mind ever since I was a kid! My parents had dined here when they visited Bangalore right after their marriage. And there were some hilariously funny incidents attached to this visit that whenever somebody mentions Bangalore this is the first place that pops up in my mind! So a visit to this iconic restaurant was a given since we were in Bangalore for a week.
We were staying in Richards Town and this outlet of Empire in Mosque Road was the nearest for us. And our first impression on reaching the place was, God, its crowded even on a weekday! Empire falls into the category of restaurants where you go just to have the food and chat up. Its definitely not your fine dining type of set up, yet you can have meaningful, loud and boisterous conversations over a plate of biryani or coin paratha here for sure!
We somehow managed to get a table in their a/c section and ordered their "shaadi ki biryani", al faham chicken, tandoori rotis, butter chicken and one Sharjah shake. The food arrived within 15 minutes and to be honest the tandoori rotis and butter chicken were just about average at best. Service was not that great either. However, the al faham and the Sharjah shake were nice and polished off in no time. The biryani was definitely the show stopper from the lot. Mildly flavoured, this one ticked all the right boxes. And I finally got to tick off an item from my bucket list!
The final bill along with a bottle of mineral water came to just 738rs. How value for money is that? Empire Restaurant in Bangalore is definitely one place  you need to visit if you are a traveler and not a tourist!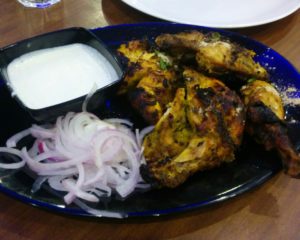 Empire Restaurant
Cuisine: Biryani, Mughlai, Arabian, North Indian
Address: No.34, Mosque Road, Fraser Town
Tel: 080 434280000