We stayed at Confluence Resorts on a weekend some time back. Located at Poonjeri right after mahabalipuram, this place boasts of three areas, a huge banquet hall, lawn and a restaurant.
We were not able to get booking at the hotel of our choice and ended up booking a room at this place through an agent. One look at the room and we were not at all happy. It didn't have a view at all! The balcony was tiny at best and looked out over the parking space and the wasteland beyond, nowhere close to the backwater backdrop as advertised on their website. We then asked for a paid upgrade which was not done even though most of the rooms were empty. To add to our misery, the faucet in the bathroom was not working properly. We had call for maintenance staff to repair the same which took some time.
Now coming to the property as such, the resort website advertises the same as a 14acre property. Agreed, the banquet hall and the lawn is huge, but the actual resort as such makes up for less than one third of their area. The pool was quite small too considering the ones in the nearby properties. And the towels in the swimming pool area had to be dropped off in the premises itself, meaning the kids had to rush to the room without a towel after a swim , which any parent would not advise.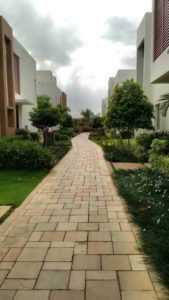 The restaurant at this property is called Petals. And the overall service and the spread at their restaurant was just about average. There was No buffet on a Saturday night (as against what is advertised) and the breakfast buffet is way way below average. Agreed, whatever we ordered for dinner was good, but it took forever that we were left with a huge bowl of butter chicken but no appetite to eat it. Neither could most of the staff communicate well in English, nor did they have any idea of what was on the menu. The staff were in earnest, but they seem to have been given zero training.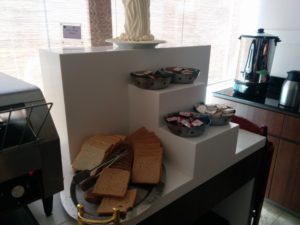 Overall, this place is a bit far off from proper Mahabalipuram. The beach and the quaint shops are far off and you need to drive down to reach the same. Confluence is a business hotel at best, definitely not a resort.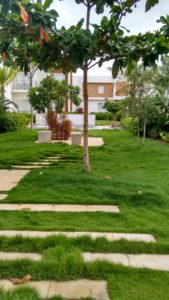 Confluence Banquets and Resorts
Address: OMR Junction, Poonjeri, East Coast Road (ECR), Chennai
Tel:  044 30723071