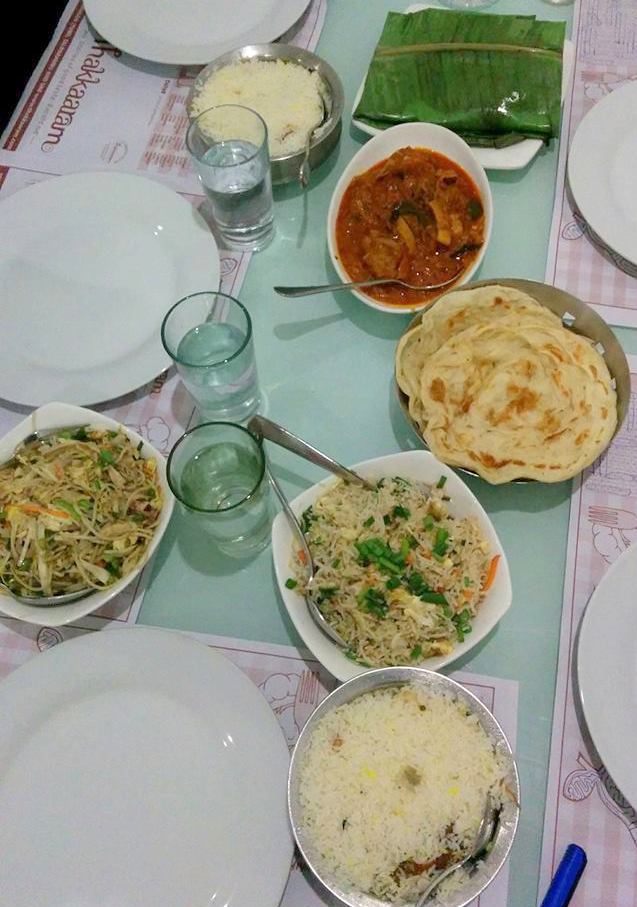 Thakkaaram, a place I have wanted to dine at for ages! I finally got an opportunity to check this place out some time back. And boy, did this place live up to its expectations!
The place was packed even for a weekday lunch and we had to wait around 20 minutes to be seated. Now this place boasts of Thalassery food and we went all out and ordered mutton biryani, chicken biryani, beef kurumulakittathu, karimeen pollichathu, porotta and kozhi thengakothitta curry. And the children ordered chicken fried rice along with chicken noodles , mussambi juice and lime soda.
First things first, the price points are absolutely value for money when you compare with places outside Kerala. And the portions are generous too. All of the above came to 1460 only, I cant even imagine such pricing in Chennai of Bangalore.
Coming to the quality of food, each and every dish was spot on with bags of flavor. When it comes to beef, I am partial to Syrian beef fry, but this one stood out too. And the pearl spot was cooked to perfection. And of course the traditional Thalassery biryani had us all floored.
So if you are on the look out for  authentic Thalassery food, then this is definitely the place to be!
P.S: Please excuse the lousy pictures. Food was just too good and clicking pictures seemed a waste of time !
Thakkaaram
Address: Opp Gold Souk, Service Road, Chalikkavattom, Vennala, Ernakulam
Tel: 09526442288
Cuisine: Kerala, Chinese, Thalassery