We were always apprehensive to try The Pasta Bar Veneto on account of the thrashing it seems to get on a particular group in facebook.
Ambience
We finally mustered up enough courage and tried out their Burkit Road branch for Sunday lunch some time back. And lo and behold, we were pleasantly surprised at the food and the ambience! We had a late lunch so there were only a handful of diners. The ambience is first rate and both me and my hubby cant wait to try it out for a dinner to see how the lighting works with that glass ceiling!
Food & Service
As for the food, we ordered sesame chicken, a barbeque chicken pizza, a chicken lasagna (for the hubby), a Salsa Rosso and a mud pie for dessert. Agreed, the starter portion was a little less, but you cant really complain owing to the price. Rest all were bang on flavor and portion size and of course a perfect 10 for the lovely service.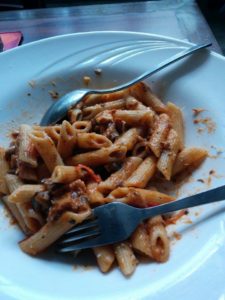 P.S: My 9 year old wanted to know whether they serve sizzlers to which I replied this resto serves only Italian. And she quips, dont the Italians eat sizzlers in Italy!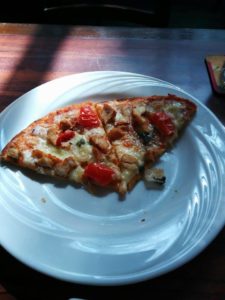 The Pasta Bar Veneto
Address: 32/59, Burkit Road, T. Nagar
Tel: +91 8144914782
Cuisine: Italian, Continental