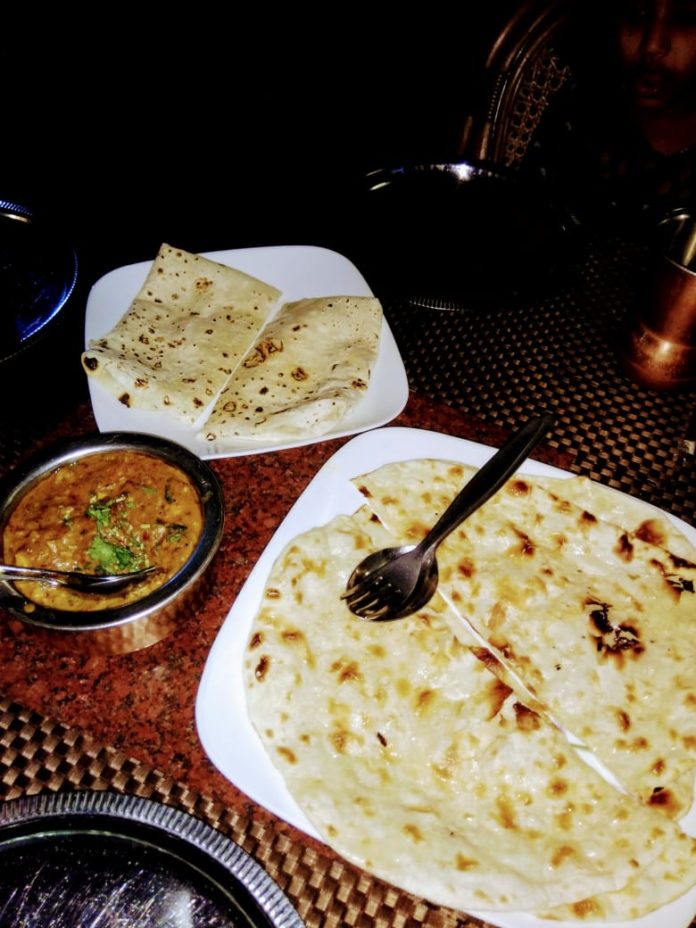 The Pinnacle, at Hotel Ranjith for old time's sake! We recently made a trip to this rooftop restaurant bang in the middle of the city to soak up some old world charm.
The hotel has been undergoing renovations for some time. That and the fact that there are a whole lot of options available in the city these days made sure that The Pinnacle or Opal Inn were not obvious first choices for the customary Sunday dinner.
Well, to cut a long story short we finally made it here sometime in April for a lazy dinner. And we liked the overall experience and thought nothing much had changed in all these years. This rooftop restaurant sure has retained its old world charm with it's cane chairs and its cool breeze. This is easily one of the best places to cool down even in the super hot Chennai summer evenings. And their service, oh man! I could wax eloquent of the same!
We left the ordering to the person who took our order and we were served chicken dilwale kebabs, sauted beef, butter naans, rumali rotis and chicken kolhapuri. And everything was just lovely! Would I change anything about this place? Absolutely not! Would I visit this place again? In a heart beat!
The Pinnacle
Address: Hotel Ranjith, 15, M G Road, Nungambakkam, Chennai
Phone: 044 28270521